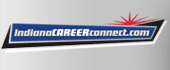 Job Information
Raytheon Technologies

Test Software Engineers

in

Fort Wayne

,

Indiana
Job Description
We have career growth opportunities for Test Software Engineers to join our diverse team supporting Electronic Warfare Test Automation in direct support of the Forrest, MS and Largo, FL Consolidated Manufacturing Centers.
The Test Automation Department (TAD) is responsible for the design and development of test equipment hardware and software to support a range of products and customers. The Fort Wayne Test Automation section within TAD is a growing and highly motivated team providing quality on-time solutions to support customers seeking innovative and economical solutions for their Electronic Warfare products.
Primary responsibility will be to develop test software for a high rate/volume factory environment which exercises and analyzes deliverable product for our customer.
Candidate will be expected to follow established department procedures and instructions while working closely with program / functional supervision to ensure the overall test software requirements and design objectives are met. Candidate must be able to support cradle to grave efforts including requirements, design, integration, verification, and maintenance for all test software activities within an Agile environment.
Required Skills:
•Minimum 4+years of test software development with emphasis in automated test systems
•Experience with LabWindows/CVI, LabVIEW, TestStand , C++, C#, or other programming languages for test software development and maintenance
•Experience interfacing test software with laboratory and production test instrumentation (oscilloscopes, digital multi-meter, direct current power supplies, signal generators, etc.)
•Experience with the development and integration of test software drivers for the operation of computer hardware interfaces
•Experience planning, conducting, coordinating and managing technical test software development activities (requirements, design, integration, validation, and maintenance)
•Experience prioritizing and handling multiple tasks for a production environment
•Experience of different types of manufacturing and testing events (Environment Stress Screening (ESS) (Thermal and Vibe), Unit and Acceptance Testing (UT/AT), Device Verification Test (DVT))
•Experience in common computer hardware interface and data protocols such as TCP/IP, UDP, Serial Communication (Microsoft Windows environment preferred)
•Ability to translate test software requirements into cost effective and creative solutions for a production environment
•Ability to obtain a DoD-issued Secret Clearance within first year of start date
•Proof of US Citizenship
Desired Skills:
•Agile life cycle process knowledge including Scrum and Product Owner experiences
•Knowledge of Software Configuration Management principles, environments, and tools (Subversion/Git)
•Work with limited supervision and meet commitments for assigned schedule, financial, and technical goals
•Test Software Engineering experience working within a team environment
•Strong written and interpersonal communication skills
•Current and Active DoD Secret clearance or higher clearance
Required Education:
•Bachelor's Degree (BS), Master's Degree (MS), or Doctorate (PhD) in Electrical Engineering, Computer Engineering, Software Engineering, Physics, Math or related STEM field required
This position requires either a U.S. Person or a Non-U.S. Person who is eligible to obtain any required Export Authorization.171598
Raytheon is an Equal Opportunity/Affirmative Action employer. All qualified applicants will receive consideration for employment without regard to race, age, color, religion, creed, sex, sexual orientation, gender identity, national origin, disability, or protected Veteran status.
Raytheon Technologies