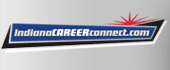 Job Information
Sykes

Virtual Insurance Customer Service Agent

in

Fort Wayne

,

Indiana
Job description
Please note: Travel to one of the following testing sites will be required to complete your Insurance License Exam:
Arkansas: Little Rock, Jonesboro, Northwest Arkansas
Oklahoma: Oklahoma City, Tulsa, McAlester
Texas: Dallas, Houston, Austin, San Antonio
Nebraska: Omaha, Lincoln
Missouri: Kansas City, St. Louis
At SYKES, we help people one caring interaction at a time – that includes you! Join us as a Virtual Insurance Customer Service Representative in support of a growing insurance company.
In this role, you'll assist customers by answering insurance-related questions and resolving issues. If you have a passion for connecting with people and enjoy solving problems, this is the job for you! Best of all, you can interview, train and work from home! We'll set you up for success as you take part in our fully paid training and licensing program to work towards earning your Personal Lines Insurance Agent License. Once you complete the training and pass the test, you'll begin a whole new home-based career with us!
Equipment you will need to provide includes:
High Speed Wired Internet.
USB Headset.
Quiet Workspace.
Computer needed for required internet speed testing.
Testing computer needs to have Windows or Mac.
*Work computer will be provided.
Work with us and you'll enjoy:
• Full-time schedule (40 hours/week) $12.50 an hour for 7 weeks, then to $14.00 an hour.
• Competitive base pay + monthly bonus opportunity
• 100% paid virtual class training
• Full benefits package including medical, dental, vision, life insurance and company matched 401(k) retirement plan
• Paid time off
• Tuition reimbursement program & more!
About SYKES
Every time a SYKES customer service representative takes a call they have the chance to help someone answer a question, solve a problem, or find something they need. Helping others, we find meaning in our jobs, while working with people who become friends and who are fun to work with. With supportive, caring leadership, our reps enjoy ongoing career opportunities. Serving clients in an array of businesses, our call reps learn about some of the most exciting and leading industries in today's economy.
About us :
SYKES Fort Smith is part of a global company with more than 55,000 employees serving major brands you love. Every time we help people answer a question, solve a problem or find a solution we create a meaningful connection and job fulfillment. Our teams become friends and are part of our family. Answer the call! Apply now to start your journey to a new, exciting career with SYKES Fort Smith!
EEO statement
COMMITMENT TO ETHICS AND EQUAL EMPLOYMENT OPPORTUNITY: Sykes Enterprises, Incorporated is firmly committed to conducting business in compliance with the letter and spirit of the law and other accepted standards of business conduct as reflected in the company's policies. SYKES is proud to be an equal employment opportunity employer. SYKES is committed to selecting, developing, and rewarding the best person for the job based on the requirements of the work to be performed and without regard to race, age, color, religion, sex, national origin, ancestry, citizenship, disability/handicap, marital status, veteran status, sexual orientation, pregnancy, genetic information, gender identity and expression, or any other basis protected by federal, state or local law. EEO.
Required qualifications, skills and experience
Apply with us, if you possess:
• A high school diploma or GED and are at least 18 years old, can pass a Background check
Desired qualifications, skills and experience
• Strong problem-solving skills
• Passion for helping people
• Excellent communication skills (both written and verbal)
• Previous call center experience a plus, but not required
Equal Employment Opportunity & Affirmative Action SYKES observes and supports all applicable laws and regulations concerning equal employment opportunities - regardless of race, color, religion, national origin, disability, gender, age, sexual orientation, or any other protected classification.
Sykes