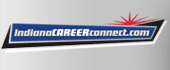 Job Information
Fontana Fasteners

Roll Thread Operator II - MNF - Roll Thread

in

FRANKFORT

,

Indiana
Roll Thread Operator II - MNF - Roll Thread
Frankfort, 3595 W STATE ROAD 28, FRANKFORT, Indiana, United States of AmericaReq #714
Monday, February 22, 2021
Our employees are the reason for our success
Position Summary:
Responsible for setting up equipment a variety of equipment and performing secondary operations to several different sizes and types of product. Accountable for safety, meeting daily production targets, meeting quality requirements, and perform preventative maintenance.
Essential Functions:
· Responsible for meeting daily production and quality targets
· Utilize critical measuring devices, such as: Micrometers, calipers, optical comparator, and a variety of attribute gauges.
· Set up and operation of each aspect of the machine.
· Accountable for performing preventative maintenance on machines
· Learn and operate a wide array of secondary equipment (i.e., Hartford, Waterbury, Reed, Saspi, Towa, Pruton, and Optical pointer)
· Loading product dumpers
· Reading and interpreting blueprints
· Using forklifts and hand trucks
· Interpret bin card instructions
· Make and label packaging cartons
· Maintain housekeeping standards in the work area
· Work in a team environment
· Ensure safety standards are adhered to at all times.
· Commitment to Fontana Fasteners core values: Teamwork, Responsibility, and Trust.
Skills & Abilities:
· Strong mechanical ability
· Strong attention to detail and trouble shooting ability
· Read and understand blueprints
· Good math skills; able to interpret metric and standard dimensions
· Must be able to retain and apply technical information from machine manuals
· Multi-tasking ability
· Identify and use a variety of hand tools and must be able to obtain company forklift certification.
Education:
High school diploma or GED.
Experience:
Roll threading experience preferred. Experience in a manufacturing environment a plus.
We consider all applicants without regard to race, color, religion, national origin, sex, age, sexual orientation, marital status, handicap, genetic infiltration, disability or status as a veteran. Fontana reserves the right to require a drug screening at any time during the employment process.
Other details
Job FamilyMachine Oper - Semi Skilled

Pay TypeHourly

Required EducationHigh School
Apply Now
Frankfort, 3595 W STATE ROAD 28, FRANKFORT, Indiana, United States of America