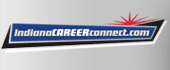 Job Information
Johnson Memorial Health

ER PARAMEDIC- PRN

in

Franklin

,

Indiana
Assists with the treatment of patients with emergent and non-emergent conditions, including initial emergency priorities and on-going care delivered in the Emergency Department. Receives report and performs both special and routine patient care procedures as assigned. Reports pertinent information ro RN and physician, and documents same. Reports directly to the Charge Nurse.
Must have current paramedic certification as specified by Indiana Emergency Medical Services Commission. Must successfully complete BLS and ACLS course and stay current. Must have appropriate number of inservice hours and appropriate records to maintain Paramedic status with the state of Indiana.
Johnson Memorial Health is a nationally-recognized network of physicians, services and healthcare resources based in Johnson County, Indiana. The centerpiece is Johnson Memorial Hospital, located in Franklin Indiana, just 20 minutes south of Indianapolis.
Johnson Memorial Health provides award-winning services including cancer, cardiovascular, diabetes, maternity, orthopedic, sports medicine, pain, weight loss and wound healing care. The network also features acute rehabilitation, breast care, home and occupational care and outpatient rehabilitation services.
In addition to the main campus in Franklin, Johnson Memorial Health has expanded to include the Greenwood Primary Care Center, the Whiteland Primary Care Center, and the Franklin Primary Care Center. In 2013, Johnson Memorial Health partnered with Community Health Network and opened the Stones Crossing Health Pavilion to serve the residents of the Center Grove area.
Johnson Memorial Health offers outstanding benefits and an attractive community in which to work and live. If you have any general questions or comments about employment at JMH, please contact us. Johnson Memorial Health is an equal opportunity employer.
All qualified applicants will receive consideration for employment without regard to race, age, sex, color, religion, sexual orientation, gender identity, national origin, protected veteran status, or on the basis of disability.