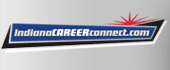 Job Information
BrightStar Care

Executive Director, BrightStar Assisted Living Fort Wayne, IN

in

Ft Wayne

,

Indiana
Our new Assisted Living & Memory Care community in Fort Wayne is seeking an experienced licensed Executive Director to lead with passion, professionalism, and a heart to serve others.
We are of course seeking a person to join our team having mastered the list of qualifications below.  But in addition, we seek a person to genuinely embrace our culture and shape our community by living these 5 Promise Words: Joy, Connection, Dignity, Beauty, and Individuality in all interactions with residents, families and even our staff.
If the BrightStar Higher Standard is something you can get behind, then please read on, and send us your resume.
RESPONSIBILITIES:
Qualifications (short list)
Bachelor's Degree preferably in Business Management, Operations or Administration
4+ years of experience as an Executive Director of a successful Assisted Living & Memory Care community.
Has a current Indiana Residential Care Facility license or a Health Facility Administrator license.
Oversee the daily operations of the community.
Leads and participated in sales and marketing activities and strategies to maximize occupancy.
Supervise, direct and motivate community staff.
Hire, train, coach, discipline and terminate employees in accordance with company policies to ensure consistency and quality in the selection and retention of facility staff.
Oversee building systems, programs and inspections of grounds and property to meet or exceed company standards.
Conduct service plan reviews with care team and resident families.
Communication and Customer Service:
Build positive relationships with residents and their families
Open and effective communication with all community members (residents, family members, potential residents and staff)
Provide positive leadership for staff and residents; proactively solve programs and resolve issues.
Meets and exceed budget occupancy goals for the property
Maintain current departmental policies, procedures and licenses in accordance with Company, federal, state and local requirements.
Responsible for community P&L