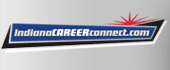 Job Information
Hard Rock International

CLERK I - WAREHOUSE RECEIVER

in

Gary

,

Indiana
POSITION SUMMARY:
The incumbent in this position is responsible for ensuring the accurate receipt of all goods and services utilizing the inventory purchasing system. The incumbent also verifies the work performed in the receiving space to ensure accuracy of inventory specification and product quality. This position also prepares & maintains related records and reports.
ESSENTIAL FUNCTIONS:
(These functions are intended as a general illustration of the work performed in this job classification and are not all inclusive for this position)
Ensure all goods received meet quality standards and meet the specifications on the Purchase Order

Verify quality standards, quantities ordered, pack sizes and other various specs are accurate upon delivery

Communicate thru email to Purchasing if there are any delivery exceptions.

Communicate through email to each department that status of their deliveries.

Enter all deliveries into the Inventory/Purchasing System upon receipt for payment processing.

Verify all pricing on the invoice matches the pricing on the Purchase Order

Work with the Purchasing team to track all returns/credits are picked up, credit memos received and entered in the Inventory/Purchasing system for processing.

Ensure all incoming parcels (FedEx/UPS) Packages are entered into the Inventory/Purchasing system by researching their products, locating the Purchase Order number and completing the system updates for processing

Ensure all paperwork is delivered to the Finance department in a timely and organized fashion

Complete cycle counts, comparing the physical inventory to the system inventory

Count and Reconcile the physical inventory with the system inventory in coordination with the Accounting Team

Adheres to all Indiana Gaming Commission Regulations and Departmental Standard Operating Procedures.
NON-ESSENTIAL JOB FUNCTIONS
Attend seminars when needed.
EDUCATION AND /OR EXPERIENCE REQUIREMENTS:
(Related education and experience may be interchangeable on a year for year basis)
High school diploma or GED required.
ADDITIONAL REQUIREMENTS: (Licenses, Certifications, Testing, etc.):
Must obtain and maintain all licenses / certifications per Federal, State, and Indiana Gaming Commission.

Must successfully pass background check.

Must successfully pass drug screening.

Must be twenty-one (21) years of age.
KNOWLEDGE OF:
Procedures, methods, and equipment including computers and applicable software applications such as word processing, email, spreadsheets, and databases to include excellent working knowledge of Microsoft Word, Excel, Outlook and PowerPoint.

Reviewing inventory stock levels and placing orders to maintain par levels.

Excellent work ethic.

Organizational skills.
ABILITY TO:
Be flexible to work varying shifts and time schedules as needed.

Communicate effectively with outside contacts and all levels of team members.

Obtain and maintain all appropriate licenses/certifications per Federal, State, and Gaming regulations.

Read and interpret documents such as safety rules, operating and maintenance instructions, and procedure manuals.

Interpret a variety of instructions furnished in written, oral, diagram, or schedule form.

Interact with employees and vendors in a professional manner.
Requisition Number: 2021-17821
Street: 5400 West 29th Avenue