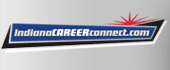 Job Information
NiSource

G M & T Engineer (location flexible across IN Operating Territory)

in

Gary

,

Indiana
Responsibilities: Monitor GMT compliance activities and status of DOT, IURC and gas standard requirements. Make recommendations for improvement and develop field expectation procedures. Coordinate programs associated with code compliance. Manage contractor work for DOT and IURC required pipeline equipment inspections. Oversee and update the GMT department emergency operating procedures. Provide engineering support for GMT personnel during transmission system emergencies. Support field emergency drills and document action plans. Work with GMT Front Line Leaders (FLLs) and Project Engineers in development and review of procedures for planned transmission system outages for new construction, reroutes, repairs, etc. Assist field supervisors during interruptions. Coordinate procedures for emergency interruptions and facilitate review with all appropriate personnel prior to executing the plan. Document interruption event field activities for reporting. Work closely with GMT FLLs to improve system reliability through analyzing field equipment operation, research options, recommend preventative maintenance measures, and coordinate work process improvements. Manage implementation of engineering and construction projects to support reliability and availability of field operation equipment Coordinate field work on projects; develop project design, provide engineering direction, work with multiple departments and collaborate with outside agencies and/or customer representatives. Provide coordination between numerous departments and other resources to insure efficient and timely completion of projects. Provide technical support to GMT FLLs to address system operating problems with the transmission system pipeline, regulating, measurement and other process equipment. Support gas measurement accuracy activities related to gas meters, fixed factor regulators and volume correcting instrumentation. Coordinate orifice run internal inspections. Assist with the in-service of new pipelines. Review in service and purge procedures for pipeline projects.Review contingency plans for integrity management projects. Represent GMT at various meetings related to compliance, operations, integrity management, first responder and contractor pipeline awareness, capital budget development, system improvements, resource systems, and benchmarking activities. Be liaison with other departments, such as engineering, planning, standards, integrity management, gas control, marketing and others to expedite issues between GMT and these groups. Manage operating projects related to gas measurement, regulation, odorizer systems, pipeline heaters, emergency valves, crossings and attachments, electronic volume correcting instruments and resource material. Control and track gas transmission and high pressure distribution emergency stock material.Work with other departments to develop a sustainable stocking process of the proper material to address pipeline emergencies.Conduct periodic inventories of current material stock and insure replacement material is ordered. Coordinate department capital budget, preparing justification for new projects, estimate project costs, prepare budget proposal documentation, manage project work and complete follow up documentation. Manage physical inventory of mercaptan throughout the gas system, tracking current inventory, order replenishment, and coordinate deliveries with field personnel.Determine and convey to Gas Control required purchase station odorant rates to meet standards. Determine odor conditioning procedure for new transmission pipe. Assist field operations with odorization problems.Responsible for accidental spill procedure and equipment/material requirements. Monitor department odorant spill plan. Coordinate annual pipeline heater glycol analysis process. Send samples to appropriate laboratory, analyze results, make recommendations to improve pipeline heater integrity, and arrange for corrective action where necessary Work with GMT leadership to determine equipment replacement due to lack of reliability, obsolescence, or changing system operating requirements. Make arrangements to initiate budget approval and to procure material and replace the equipment. Coordinate annual state inspections of pipeline heater/vessels. Process inspection results and document Manage activities of all outside contractors working on piping facilities on behalf of GMT. Project manager for interdepartmental projects such as remote pressure monitoring, large volume gas metering installations, etc. Coordinate selection and purchase of test equipment, tools and coordinate ordering of repair parts for various system equipment and systems Utilize current technology to develop solutions and/or more efficient processes for GMT department responsibilitiesQualifications:Experience 5 years or more in gas industry experience in system operations or engineering. Recognized as a Company expert for functional knowledge in gas measurement, regulation, control, processing, and gas pipeline system design. Solid understanding of theory of gas flow dynamics, system planning, natural gas composition, pipe materials specifications and limitations, pneumatic controls, gas measurement and processing principles, electronic measurement control instrumentation and systems, and mercaptan injection systems. Thorough understanding of DOT Part 192 code for natural gas operators, IURC and gas standard operating and maintenance requirements. Education Bachelor level degree in Mechanical, Electrical, Civil, Industrial or other appropriate related field in Engineering or Technology required. Masters of Business Administration preferred Professional Engineering License (PE) preferred. PMP Certification preferred Skills Strong organization skills to efficiently manage field operation projects in the allotted timeline. Good technology and computer based skills Utilization of internal system such as gas SCADA, spreadsheets, power point, Maximo, GIS, and cost estimating systems. Understand how technology can better support the GMT field operation and compliance responsibilities Possess the vision to anticipate or recognize Company and customer problems and develop solutions. Strong verbal and writing communication skills to work with others inside and outside the Company, effectively relay technical issues, and justify need to obtain resources to complete capital and OM work. Ability to work with others in a positive manner to coordinate resources and accomplish work requirements Analytical ability to understand gas industry measurement, control, regulation, and injection system problems and develop plans to solve problems. Ability to read and interpret drawings and schematics Possess valid drivers licenseRelocation assistance is NOT available for this position.
NiSource is committed to providing equal employment opportunities in each of its companies to all employees and applicants for employment without regard to race, color, religion, national origin or ancestry, veteran status, disability, gender, age, marital status, sexual orientation, gender identity, genetic information, or any protected group status as defined by law. Each employee is expected to abide by this principle.By applying, you may be considered for other job opportunities.
For immediate consideration, please apply on-line at careers.nisource.com before January 27th!
Value inclusion within your day to day responsibilities by respecting others perspectives/convictions, engaging others opinions, creating a safe environment where people, ideas, and opinions are valued within your Team/Customers and external partners.Respect and take into consideration diversity within your Team/Customers and external work partners by valuing different world views, challenges, and cultures that represent all walks of life and all backgrounds.Treat others with respect and consideration. Actively participate in creating and contributing to a positive work environment.
null
Job Family: Engineering
NiSource