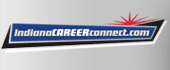 Job Information
Hard Rock International

SPECIALIST - EMPLOYEE RELATIONS

in

Gary

,

Indiana
POSITION SUMMARY:
The incumbent in this position is responsible for overseeing the employee relations and labor relations aspect of HR.
ESSENTIAL FUNCTIONS:
(These functions are intended as a general illustration of the work performed in this job classification and are not all inclusive for this position)
Is responsible for HR process, e.g., leave administration, conflict resolution, unemployment claims, labor relations, etc.

Conducts FLSA audit of all salary and hourly positions.

Works or assists on special projects as assigned.

Handles all employee information in a confidential manner. Is discreet when discussing HR employee related situations.

Complies with all department and Company policies and procedures.

Is supportive of co-workers, department and Company and serves as a role model to all team members

Is responsible for assisting in the maintenance of the personnel file room, ensures that files are checked in and out per file room procedures and that all files are kept secure and documents are filed in correct files at all times.

Maintains documents and records in an orderly fashion.

Perform work regularly and adheres to all Indiana Gaming Regulations.
NON-ESSENTIAL JOB FUNCTIONS
Attend seminars when needed.
EDUCATION AND /OR EXPERIENCE REQUIREMENTS:
(Related education and experience may be interchangeable on a year for year basis)
Bachelor's Degree in Human Resources or related field or 2 or more years of progressively responsible experience in Human Resources, or an equivalent combination of training, education and experience.
ADDITIONAL REQUIREMENTS: (Licenses, Certifications, Testing, etc.):
Must obtain and maintain all licenses / certifications per Federal, State, and Indiana Gaming Commission.

Must successfully pass background check.

Must successfully pass drug screening.

Must be twenty-one (21) years of age.

Must be able to work holidays and weekends, as well as flexible shifts.
KNOWLEDGE OF:
Effective communication skills with the ability to delegate responsibility and motivate and manage a diverse group of team members to achieve common goals and objectives.

Thorough knowledge of human resources practices, labor law and organizational development.

Office procedures, methods, and equipment including computers and applicable software applications such as word processing, email, spreadsheets, and databases to include excellent working knowledge of Microsoft Word, Excel, Outlook and PowerPoint.

Principles of supervision, training, and performance evaluation;

Pertinent federal, state, and local laws, codes, and regulations.
ABILITY TO:
Research, analyze, comprehend, and act upon information and be aware of the business environment in order to effectively manage areas of responsibility.

Ability to apply different and novel ways to deal with organizational problems and opportunities.

Make unpopular and/or difficult decisions which benefit the organization in the short and long term.

Be a strategic, analytical, ethical and effective motivator.

Skill in developing successful working relationships with management and peers within department and outside of the department.

Communicate clearly and concisely, both orally and in writing.

Establish and maintain effective working relationships with those contacted during work.
Requisition Number: 2021-17909
Street: 5400 West 29th Avenue