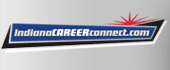 Job Information
Staff Management | SMX

Now Hiring! Warehouse Display Assemblers - Spring Project Team $16 per Hour in Greencastle, IN

in

Greencastle

,

Indiana
Off Site - Project Team Management .
Join our Spring Project Team! M-F 1st Shift Hours $16 per hour
Project Team Member will work a Warehouse Setting - Responsible for Display Assembly & Final Packaging of goods before shipping.
SMX @ Wal-Mart Distribution Greencastle is looking for motivate individuals like you to start ASAP!.
Industry: Warehouse/Distribution.
Duties: Build displays, finish the production of a manufacturing process and ensure that the each display is in line with company and industry standard, we make sure each display is ready for distribution prior to shipping.
Employment Types: Full Time, Seasonal.
Recruiting Center: SMX Recruiting Office Greencastle, 620 Tennessee Street, Greecastle, IN 46135.
Work Location: SMX @ Wal-Mart Distrobution, 333 Warren Drive, Greencastle, IN 46135.
Job Types: Assembly, General Warehouse.
Shifts: 1st Shift.
Attributes: Background Check, Drug Test, Stand for Shift Duration, Must be at least 18 years old.
Benefits: Paid Training, Weekly paychecks, Direct Deposit or Cash Card pay options, Medical / Dental Insurance, Casual Dress Code.
Education Required: HS Diploma or GED.
Starting Wage: $16.00.
Pay Rate: $16 per hour!!.
Required Skills:
Apply & Get Hired!!
Apply Monday - Friday at our local office - 620 Tennessee Street Greencastle---> Right by the Park!
Bring a Friend!!!
Must be at least 18 years old. -Able to stand/walk for up to 8+ hours daily. -Willing and able to regularly push, pull, squat, bend, twist, grasp and reach up and down. -Willing and able to perform to the established standards of safety, quality, productivity and attendance. -
SM | SMX is an equal opportunity employer and all qualified applicants will receive consideration for employment without regard to race, color, religion, sex, national origin, disability status, sexual orientation, age, gender identification, protected veteran status, or any other characteristic protected by law.
Staff Management | SMX