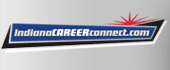 Job Information
Anytime Fitness

Fitness Consultant

in

Greenfield

,

Indiana
Anytime Fitness is considered to be a premier place to work within the industry, where we promote a Let's Make Healthy Happen® attitude! We are seeking a highly motivated individual with a passion for helping others improve their lives through health and fitness. This is a position to help grow our Greenfield, Indiana by working in a creative, fun and upbeat atmosphere where every day is different.
Fitness Consultant
The Fitness Consultant is responsible for establishing relationships with new and existing members within the facility. Building the club's business by meeting with new prospective members and engaging with the community are key to your success in this position. This is the job for you if you personally enjoy attaining goals while helping others do the same!
Responsibilities:
Prospect and schedule appointments with potential new members. Prospecting is done through cold calls, social media networking, community events, etc. A weekly target goal will be established based on the club location. 
Meet with potential new members and deliver sales presentation.
Greet all guests/potential new members that enter the club. Ensure the guest register is completed.
Assist current and prospective members in resolving issues that arise.
Assist with marketing initiatives including but not limited to social media networking (Facebook, Instagram, etc), corporate days, health fairs, party days, distributing marketing material, etc. 
Daily administrative and accounting activities to ensure all agreements and payments are recorded accurately.
Responsible for daily cleaning tasks as assigned and helping to ensure club stays clean.

Other duties as assigned. Qualifications:

Several years of experience within either the service or retail sector preferred

Excellent communication (verbal and written) skills are a must, along with a top-tier customer service approach to conducting business Here are our Core Values, they are the heart and soul of our culture and central to how we do business:

Deliver Superior Results with Agility and Vigor

Responsibility & Accountability
Teamwork
Pursuit of Fitness
Integrity
Sustainability
Community Outreach

Just a tad Kooky If you want to work with people that play hard and work harder than this may be the career for you! This location is an independent franchisee of Anytime Fitness and part of a growing franchise company currently composed of 20 clubs. Anytime Fitness is made up of nearly 3,000 gyms and 2 million members, offering reasonable rates, a relaxed atmosphere and 24/7 member access.