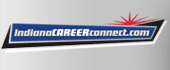 Job Information
Decatur County Memorial Hospital

RN- SAME DAY PROCEDURE

in

Greensburg

,

Indiana
POSITION SUMMARY

Reports To:

Director of OR/Ambulatory Services

Summary:

Employee is primarily responsible for patient care before and after surgery. Employee is responsible for providing pre and post op nursing care implementation, pre-op assessment and patient education. Employee responsible for providing quality care to patients in the pre and post operative phases of the surgery experience.

Work Schedule:

Must be able to work non-standard hours in excess of 40 hours per week.

SKILLS & ABILITIES

Education

ASN, BSN, Diploma Degree from an accredited School of Nursing.

Experience

One to two years related experience

Computer Skills

Proficient in Microsoft office, email and basic computer skills for other software used throughout the hospital for your area of responsibility.

Must have some computer skills.

Certificates & Licenses

Must have certification in BLS, and ACLS preferred.

Other Requirements

Math skills to calculate drug dosages, IV dosages and inventory items. Knowledge of medication procurement from Pyxis.