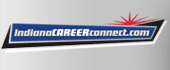 Job Information
UL, LLC

Client Services Manager III

in

Gurgaon

,

Indiana
At UL, we know why we come to work.
Thousands of us around the world wake up every day with a common purpose: to make the world a safer, more secure and sustainable place. Science is in our DNA; we are endlessly curious and passionate about seeking and speaking the truth. We take delight in knowing that our work makes a meaningful contribution to society, and we are proud that our culture is centered on integrity, collaboration, inclusion and excellence. UL stands at the forefront of technological advancement, and we are continually challenged to find new ways to foster innovation and positive change. Satisfying? Yes. Exciting? Absolutely!
With over 3,000 employees globally, our Consumer Retail Services (CRS) division works closely with manufacturers, retailers and brands to support them in developing and producing innovative, safe products through consumer product testing. Our proactive approach to risk reduction eliminates issues in sourcing, safety, and quality assurance before they impact our client's business and brand. Our expertise and dedication to enhance sustainability also extends across the areas of social responsibility, environmental, brand protection, supply chain security, extractives, and raw material sourcing.
What you'll learn & achieve:
We are looking for Client Servces Manager III based out of Gurgaon office
Supervises work of the Client Services team as it directly relates to the successfulcompletion of all work assignments and maintenance of client relationships.

Ensure that the Client Services team develops a positive and proactive relationshipwith each client so that client questions and inquiries are processed in a timely mannerand the client directs new work opportunities to UL.

Establish and maintain a professional relationship with designated major clients topromote business growth and profitability.

Create program management tools, such as performance metrics, and systems toimprove efficiency and profitability.

Provide technical support to the sales staff with regard to new business developmentfrom existing and prospective new clients including, as necessary, direct participationin meetings, visits, teleconferences, and proposal development.

Participate in business forecasting and development as required by the senior

leadership team.

Assign work to Client Service team and monitor their workloads to foster maximumproductivity.

Assist Client Service team, Accounting, and Business Development Managers withclient issues/disputes, and technical advice.

Drives customer loyalty by engaging in regular customer interaction.

Anticipatescustomer needs and provides proactive solutions. Gathers, shares and responds to customer feedback. Coaches and mentors staff to do the same.

Assist and support the senior leadership team with regard to requests from sales fortechnical support from the Business Development Managers.

Act as liaison to lab operations staff, when necessarySupport business development with regard to strategies that enhance UL businessesincluding initiating ideas and developing contacts with markets where UL currentlyworks as well as prospective new markets and technical applications.

Support and provide feedback to Global alignment initiatives for Client Services manages the performance of team members.

Establishesperformance objectives. Establishes employee/team performance measures andgoals in support of the global vision. Provides career counseling, feedback andguidance. Ensures understanding of and compliance with all established policies andrequirements.

Read and follow the Underwriters Laboratories Code of Conduct, and follow allphysical and digital security practices.

Performs other duties as directed.
What makes you a great fit:
University degree (Preferebale B Tech (Textile related), BSC, MSC, MBA (Retail) equivalent to a Bachelor's Degree) but must have associated with sofltine texitile buisness with simiar role in laboraotry environment with minimum 7 years of directly related experience with three years of management backgroundrequired in an operation environment.

Demonstrated written, oral and interpersonal skills with the ability to effectivelycommunicate with all levels of employees and clients.

Ability to successfully and independently execute, manage and schedule complex,multiple and diverse activities from the planning stage through completion.

Ability to train and assist in the professional growth of staff members.

Displays excellent problem solving capabilities, innovative thinking, independentjudgment, knowledge and training of advance and complex technical principles.

Demonstrated responsibility such that the company can rely on the person's judgmentand talents on projects and issues, which represent high financial risk to the company.

Able to deal with a variety of personal styles, able to work independently.
What you'll experience working at UL:
Mission:For UL, corporate and social responsibility isn't new. Making the world a safer, more secure and sustainable place has been our business model for the last 125 years and is deeply engrained in everything we do.

People:Ask any UL employee what they love most about working here, and you'll almost always hear, "the people." Going beyond what is possible is the standard at UL. We're able to deliver the best because we employ the best.

Interesting work:Every day is different for us here as we eagerly anticipate the next innovation that our customers' create. We're inspired to take on the challenge that will transform how people live, work and play. And as a global company, in many roles, you will get international experience working with colleagues around the world.

Grow & achieve:We learn, work and grow together with targeted development, reward and recognition programs as well as our very own UL University that offers extensive training programs for employees at all stages, including a technical training track for applicable roles.
Connect With Us!
Not ready to apply?for general consideration.
LocationIN-Gurgaon
Job ID2020-18253
of Openings1
Job CategoryCustomer Service/Support
UL, LLC