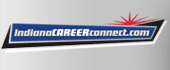 Job Information
Petco

Guest Experience Specialist (Seasonal)

in

Highland

,

Indiana
If you're an animal lover, a people person, and looking for a job this Holiday Season, a position in one of our Petco stores may be a great fit for you! We're looking for people with a strong commitment to helping pets and their parents experience their very best lives together. When you join us, you'll be part of a great team, working together to achieve sales goals while doing work you truly love.
Purpose Statement:
The Seasonal Guest Experience Specialist provides optimal guest experience services within the store location. Assists guests in the proper selection of merchandise in accordance with their identified needs. Demonstrates a high level of interest in the welfare, health, and proper handling of all animals. Performs cashiering duties. Performs related duties in support of the store attaining its assigned sales goal. Ensures merchandise is properly stocked and priced. Adheres to established operational guidelines and store policies and procedures. Evaluates guest inquiries, and as needed, refers to Guest Experience Leader and/or Leader on Duty.
The Seasonal Guest Experience Specialist is a part-time, temporary role that will begin in October and conclude in mid-January.
Key Accountabilities:
The incumbent must be able to consistently perform the following duties and responsibilities with or without a reasonable accommodation.
Ensures the health and well-being of live animals by providing the correct care in accordance with the established Petco standards, policies and procedures.

Interacts professionally in all situations, with an emphasis on company interests.

Provides prompt and courteous service to all Petco guests by determining their needs and sharing product knowledge to suggest the appropriate merchandise.

Ensures a positive guest experience for all Omni-channel initiatives.

Performs all aspects of point-of-sale service, e.g. cash sales, credit and check sales, returns and exchanges. Performs the daily balance of cash drawer as necessary.

Assists in stocking and facing merchandise according to established standards.

Completes cash register transactions as well as guest carry-out service consisting of merchandise weighing up to but not exceeding 50 pounds per trip. Adheres to loss prevention policies.

Assists in the loading, unloading and stocking of merchandise according to established procedures, in order to ensure that the store is well stocked and that inventory counts are accurate.

Performs routine housekeeping tasks as required to maintain the professional image and appearance of the store, to include sweeping/mopping the floors, dusting, washing the windows, facing the merchandise on the shelves, restroom maintenance, etc.

Assists store leadership in the opening/closing of the store as needed, to include the accurate completion of required paperwork.

Provides availability to work a flexible schedule that meets the needs of the business, which may include evenings, holidays, and weekends.

Depending on time in role, may participate in the completion of quarterly and annual physical inventory counts.

Adheres to and promotes established safety procedures and maintenance of clean, safe and healthy environment for store partners, guests and animals.

Performs additional tasks as assigned.
Supervisory Responsibility:
None.
Work Environment:
The majority of job duties are conducted indoors, although merchandise receiving, merchandise carry-outs, or stock balancing will require leaving the store briefly. This position requires bending, kneeling, moving merchandise and standing for long periods of time. Must be able to lift 50 lbs and pull 2000 lbs utilizing material handling equipment. Improper use of safety equipment and/or not following proper lifting techniques may pose of risk of injury to customers, pets, and store personnel. Follow all safety precautions and procedures.
Education and Experience
Minimum high school diploma (its equivalency i.e. GED) or the equivalent work experience. A qualified applicant will be required to demonstrate proficiency in the areas of mathematics, and above average communication