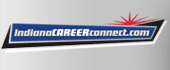 Job Information
Nevada Connections Academy

STEAM Middle School Social Studies Teacher, 2021-2022 School Year

in

Home-based

,

Indiana
Description
Company Summary
Founded in 2017, Indiana Connections Career Academy (INCC) is a tuition-free, virtual public charter school for students in grades 6-12 throughout Indiana. INCC middle school emphasizes collaborative, project-based STEAM education and its programming scaffolds to its high school, which emphasizes career readiness and exposure. INCC is authorized by Ball State University and governed by an independent Board of Directors. The school is operated by Indiana Connections Academy, a nonprofit corporation, through a contract with Connections Academy of Indiana, LLC, to provide its educational program and other services.
Indiana Connections Career Academy strives to create an inclusive environment that welcomes and values the diversity of the people we serve. We foster fairness, equity, and inclusion to create a workplace environment where everyone is treated with respect and dignity.
Position Summary and Responsibilities
Working from your home office in Indiana, certified Teachers virtually manage instructional programs. Through use of the telephone, Internet and various curriculum tools, they will consult regularly with learning coaches and students to ensure that each child successfully completes their courses.
The Middle School Teacher is responsible for the successful completion of the following tasks:
Communicate with parents, students and other teachers on a regular basis to develop and update Personal Learning Plans and schedules, score assessments, provide feedback on student work, suggest instructional approaches and strategies, monitor completion of assignments and coach special projects;

Complete all grading, create progress reports and conduct parent conferences in a timely manner;

Support the instructional program with asynchronous web conferencing sessions and synchronous instruction;

Review curriculum and devise alternate approaches to presenting lessons to increase student understanding (working directly with students and parents);

Work collaboratively with other teachers to ensure that all students are successfully progressing through the program, that parents have a central point of contact, and that tasks are distributed among the teachers;

Develop a general knowledge of the entire program's 6-12 curriculum and a very detailed knowledge of the courses for which responsible;

Support students and parents with alternate strategies and provide additional assistance with daily assignments and projects;

Communicate regularly with parents, students, and curriculum specialists through use of computer and telephone;

Keep student records and data up-to-date, including cumulative files, online student and family information, attendance, and logging all student and parent contacts;

Consult with other teachers and staff learning specialists to develop alternate enrichment activities and modifications to students' programs to increase student understanding;

Work with other teachers to coordinate social activities and relevant field trips for students;

Manage regional field trips and make efforts to integrate trips into the curriculum;

Devise and implement virtual methods of creating and maintaining a "school community";

Participate in the organization and administration of the State Testing, as directed;

Participate in student recruiting sessions and other marketing efforts that require teacher representation;

Work with Advisory Teachers, School Counselors and School Administration to ensure students and families are receiving appropriate communications, students are making adequate progress and established goals are being met;

Attend field trips and other community activities implemented for families; and

Other duties as assigned.

In addition, the STEAM teacher shall:

Design and deliver student-centered, project and problem-based learning experiences around Science, Technology, Engineering, Arts, and Math.

Create and implement strategies for integrating STEAM experiences into multi-disciplinary curricula for students in grades 6 through 8.

Work in partnership with teachers and staff, modeling consistent effective teaching with technology, engagement, lesson plan design, use of technology, STEAM and online tools.

Demonstrate fundamental knowledge of the connection between technology, computer science, and other fields of study.

Understand and be able to design, develop, assess, and manage STEAM learning experiences.

Requirements

Highly qualified and certified to teach Middle School Core Subjects (Math, Science, English, and/or Social Studies) in Indiana

Belief that all students can and will learn

Relentless focus on student data and achievement

Strong technology skills (especially with Microsoft Office programs and Google Suite)

Excellent communication skills, both oral and written

Customer focused approach

High degree of flexibility

Demonstrated ability to work efficiently in fast paced environment

Team player track record

Willingness to travel on occasion for marketing and state testing events (requires occasional overnight travel)

Ability to work remotely

Ability to work some occasional evening hours, as needed to support some families