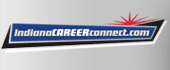 Job Information
Groups: Recover Together

Clinical Director

in

Indiana
Groups Recover Together was founded in 2014 to make treatment for opioid addiction respectful, accessible and affordable. We empower our members to regain control of their lives through a combination of community support, outpatient weekly group therapy and medication to manage withdrawal using buprenorphine and naltrexone.
What differentiates Groups is the belief that long-term recovery from opioids is tied to aspects of life that are beyond the reach of traditional medical care. We approach fighting addiction as a team sport and provide each member with a care team that works together to ensure our members receive comprehensive, coordinated care. Our outpatient model is designed to fit into our member's schedules so they can keep working and living a normal life. As a result, our outcomes reflect the success of our model and the commitment of our members with 73% remaining in treatment after 6 months, 90% attending group therapy each week and 89% abstaining from illicit substances each week.
Groups has grown to become the national leader in value-based care for opioid use disorder that is proven to help our members beat addiction and get their lives back. We have over 5,000 members seen weekly via our fully virtual care model and have physical locations across the country with additional openings planned in 2021.
The Clinical Director is accountable for achieving stellar clinical outcomes for all members within a specified region. You are supported by a team of clinical supervisors, substance abuse counselors and the Groups treatment model, and are there to inspire passion, eliminate obstacles, and provide consistent leadership so our front line clinical staff can be as effective as possible in their roles. Groups is a fast-moving organization and the Clinical Director is expected to lead clinical change-management initiatives and provide input on the future direction of the clinical model. This role reports directly to the National Medical Director and collaborates extensively with regional operational leadership, provider (i.e. medical) leadership, and community stakeholders.
This role is a distinctive opportunity for clinicians seeking leadership responsibility in an innovative and fast-growing organization:
Impact: We are on the front lines of addressing the opioid epidemic that is affecting communities across the U.S. We are focused on speed and scale: we try to get everyone the help they need now, and are building an organization that can provide high-quality care at the scale necessary to meet the size of the epidemic.
Leadership: The Clinical Director works from a foundation of deep clinical expertise, but operates in a much broader capacity. You are expected to take high level strategic direction and transform that into specific tactics that drive results.
Professional development: We are committed to helping people grow professionally and invest in training, coaching/feedback, and time-off dedicated for professional development. The clinical director plays a key role in designing the programming and curriculum to ensure substance abuse counselors are continuing to grow their in their professional craft.
Duties & Responsibilities
Clinical: Ensure the quality and integrity of the care received by every patient in our system. Coach clinical staff on managing complex cases and improving their clinical skills. Build resources and infrastructure to make our front line clinical staff more effective. Help design the future of our clinical delivery model. Within your region, provide end-to-end ownership over the roll-out of new clinical protocols and approaches. Partner with the compliance team to maintain site and region level compliance standards.

People: Assist operational leadership with recruiting and retaining the best talent for every clinical role. Provide regular feedback and supervision to clinical supervisors and substance abuse counselors on matters related to clinical quality, clinical outcomes, and professional development. Inspire clinical supervisors and substance abuse counselors to achieve great results and live the company values. Partner with operational leadership to address routine people management issues that may be impacting clinical outcomes.

External Relationship Management: Assist the Growth team in building and maintaining trust-based relationships with key stakeholders at the state and local levels. Partner with the Growth team and Operational leadership to represent the organization in high-profile meetings and events.

Operations: Be a great partner to operational leadership as we scale our presence within your region. Always push for high-integrity clinical care while also building systems that can flex and adapt to the rapidly changing field we operate within.

Performs other duties as assigned.
You are the ideal candidate if you are:
A natural leader: you can spot great talent, know how to inspire people to do their best work, and derive energy from empowering people to achieve their best.

A well-rounded problem solver: you're excited to tackle a range of problems, from objective, data-driven analysis to open-ended clinical reasoning.

Flexible: you can juggle multiple tasks and priorities, and thrive in environments with ambiguity, rapid change and unpredictable events

Great at prioritizing: you can separate out what really matters from the noise. You prioritize ruthlessly and don't get distracted by what isn't mission critical

Metrics-driven: you believe that anything worth doing is worth measuring, and love using data to drive insights. You are excited to take on accountability for ambitious targets

Credible: your poise and record of accomplishment command respect; your reputation in the community and industry precedes you

Passionate about our mission: you are looking to join a mission-driven team and culture, and are willing to go above and beyond to get the job done
Educational Requirements & Experience
At least 10 years clinical experience in addiction or other areas of behavioral health, at high-quality, reputable organizations

Deep experience leading people/teams, with proven ability to work with everyone from senior managers to physicians to entry-level employees

Knowledge of the local market and the addiction space – other treatment providers, local stakeholders, community organizations, etc.

Experience hiring top talent into clinical roles. You have a high bar for talent and know how to evaluate whether candidates meet it

Excellent communication skills. You know how to manage communication effectively across a large, dispersed team, and are comfortable representing the organization to external audiences

Some exposure to operations, and an appreciation of what it takes to help run a medical practice at scale. Experience with a multi-site healthcare services organization strongly preferred

Attention to detail, especially related to clinical documentation and compliance activities

The ability to travel up to 50% of your time (rarely overnight) – you will not be sitting at a desk 5 days a week

Certification in addiction or mental health counseling (e.g., LADC/CADC, LCMHC) and a master's degree in a related field
Requirements & Working Conditions:
These physical demands are representative of the physical requirements necessary for an employee to successfully perform the essential functions of the job. Reasonable accommodation can be made to enable people with disabilities; these are made on a case-by-case basis. While performing the responsibilities of the role, the employee is required to talk and hear. The employee is often required to sit and use his or her hands and fingers. The employee is occasionally required to stand, walk, reach with arms and hands, climb or balance, and to stoop, kneel, crouch or crawl. Vision abilities required by this job include close vision.
This position is subject to a background check for any convictions directly related to its duties and responsibilities. We will consider for employment all qualified applicants with arrest and conviction records, and will assess the details of any criminal conviction in a manner consistent with applicable law. No background check will be conducted unless and until a conditional offer of employment has been made to an applicant.
The above job description is meant to describe the general nature and level of work being performed; it is not intended to be construed as an exhaustive list of all responsibilities, duties and skills required for the position.
ID: 2020-2609
External Company Name: Groups Recover Together, Inc.
External Company URL: https://joingroups.com/