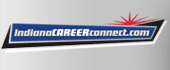 Job Information
Trilogy Health Services

Clinical Leaders of the Future

in

Indiana
Are you an experienced Registered Nurse / RN looking for a leadership opportunity? We offer an exciting opportunity to enhance your skills, gain valuable leadership and management training, and a career in a rewarding environment.
At Trilogy Health Services, Communication and Training are the keys to success. We have recognized the opportunity and ongoing need to develop leadership talent within the Clinical areas of our organization. Our ability to effectively develop and prepare Nurse Leaders to step into the Director of Nursing role further strengthens and maintains the culture that has made Trilogy a "Best Place to Work." This recognition of continuous improvement in leadership development has brought the creation of the Nurse Leadership program to YOU!.
This hands-on health campus based program will:
Provide you the opportunity to strengthen leadership skills in order to serve as a Director of Nursing

Provide you with formal education opportunities to learn and grow while being mentored by an experienced DON

Allow you to serve alongside a DON at a health campus while learning the clinical systems and operations from a DON perspective

Prepare you for a clinical leadership role, such as DON

Prepare you to work closely with Executive Director, Staff, and Support partners

It is the intention of the company to place all that successfully complete the program in a nurse leadership role.
Through its rich leadership and management program content, this program will coach you to excellence in performing the role of Director of Nursing position at our health campus. Nurses (RNs) who complete the program will be equipped with the skills and competencies to lead healthcare teams at a Trilogy campus, to increase operational efficiency and improve patient outcomes. The nurse professional enrolled in this 7 month program will experience both off-site and on-site learning opportunities. Our program emphasizes the behaviors of exemplary leaders to enable nurse professionals to identify leadership styles and philosophies and how to incorporate and expand upon them, to optimize the performance of their healthcare teams.
You would be a great fit for our team if you have the following:
Must be an RN

A passion for compassionate care, and excellent service

New graduates welcome
*CB101
North Indiana Division
Indiana
Meredith (419) 951-0423
Headquartered in Louisville, KY, Trilogy Health Services was founded in December 1997 and is dedicated to being the Best Healthcare Company in the Midwest by providing exceptional, comprehensive care to seniors in our living communities. Trilogy has over 100 locations and continues to grow across IN, OH, MI and KY. Join our growing company and experience the Trilogy Difference. We care for you while you care for others. #C4U
The Trilogy Advantage
Competitive Salaries & Weekly Pay

Earn a degree for FREE with our Purdue Global partnership

FREE Health Insurance Option + up to $1,500 in company contributions

Tuition Reimbursement, Scholarships and Student Loan Repayment

Employee Celebrations

And much more!
Equal Opportunity Employer
Trilogy Hires Heroes Just Like YOU!
Shift: 1st Shift
External Company Name: Trilogy Health Services, LLC
External Company URL: www.trilogyhs.com
Location for Portals: North Indiana Division
Indiana