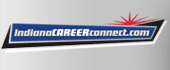 Job Information
Medxcel Facilities Management

Data Analyst Intern

in

Indiana
Medxcel is seeking talented individuals for our Summer of 2021 internship program!
Medxcel is the largest sole provider of health-care facilities management in the US, integrating regulatory compliance, landscaping, construction, safety, environment of care, and emergency management. We provide essential services across 160+ health-care facilities nationwide, managing over 50 million square feet and spanning 15 states.
Created by health-care, for health-care, we have a dedicated focus on our people and customers, as well as providing tools, processes, support resources, data analytics and in-source strategies that drive results. We are growing as an industry leader in our field and seeking future leaders to grow with us. Medxcel has a commitment to live by our Core Values – Integrity, Wisdom, Dedication, Reverence, Creativity, and Service of the Poor. We seek people who have a passion for not just meeting customer expectations, but exceeding them!
What You Will Learn:
An Internship at Medxcel will create meaningful experiences that drive organizational strategic initiatives forward and inspiring growth while fostering a leadership platform for tomorrow's leaders, forging connections that bridge innovation and excellence within the organization.
All aspects of the facilities management industry and how they support the overall success of health-care facilities

Insight on how Operations, IT, Sales, Marketing, and Human Resources partner and interconnect in order to move the business forward

Valuable project management and process improvement skills

Develop and deliver meaningful presentations, including managing interactions with senior leadership

Key time management skills, including goal setting and prioritizing

Each intern will be assigned a senior leader within our organization as a mentor. Through this relationship, the intern will learn how to leverage a mentoring relationship inside a dynamic business environment

You will be working on a meaningful project with real world application
Internship opportunities for the Summer of 2021 are available in the following locations:
Alabama

DC

Florida

Illinois

Indiana

Kansas

Maryland

Michigan

Minnesota

New York

Oklahoma

Texas

Tennessee

Wisconsin
WHAT WE REQUIRE:
Participation in a Bachelor's program

Must have completed Sophomore or Junior year of college

Proficiency in Microsoft Office Suite

A genuine interest in health-care and facilities management

Positive attitude and eagerness to learn

Availability for summer work beginning in mid-May 2021 and continuing through mid-August 2021

Minimum GPA Required: 3.0
ID: 2020-10708
External Company URL: www.medxcelfm.com
Telecommute: Yes