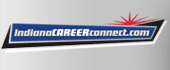 Job Information
Goldman Sachs & Co.

Operations - SecDiv Ops Local Markets - Associate - Mumbai

in

Indiana
MORE ABOUT THIS JOB
YOUR IMPACT
As a middle office professional in the Mumbai Sec Div team you will hold a challenging role, providing front to back operational support to Mumbai trading desk accessing the Indian FICC market.
OUR IMPACT
The Mumbai Sec Group (IRP Bonds & Mortgages team) is part of the Operations division of Goldman Sachs and functions within the Indian FICC entities; Goldman Sachs (India) Capital Markets Private limited (GICL) & Goldman Sachs (India) Finance Private Limited (GIFL). It is a relatively small team located out of the Mumbai office supporting
trading desks and external counterparties accessing the dynamic and heavily regulated Indian market through the Indian Primary Dealer & NBFC entity, GICL & GIFL.
The Mumbai Primary Dealer team provides front to back support for all operational aspects of India FICC trading, from Position monitoring, margin/Collateral management, Trade settlement and accounting functions whilst upholding strict standards of risk management. To this end, the team supports sales and trading while closely collaborating with other parts of the federation such as technology, controllers, compliance, legal and various other teams within operations.
RESPONSIBILITIES AND QUALIFICATIONS
HOW YOU WILL FULFILL YOUR POTENTIAL
Performing essential trader support in timely manner by furnishing traders in Mumbai with essential trade and market data

Performing Position /trade monitoring, reconciliations & settlement functions.

Obtaining an in-depth knowledge of the rules, regulations and various nuances of the Indian FICC market as well as a sound understanding of our systems as well as external systems of the Clearing Corporation of India (CCIL) & Reserve Bank of India(RBI).

Responding promptly to Regulator and counterparty inquiries, committing to deliverables as well as undertaking ad hoc investigation and analysis

Performing regulatory reporting's to the Reserve Bank of India, Credit Companies as mandated by RBI.

Margin and Collateral Management with the Clearing Corporation of India & the Reserve Bank of India.

Maintaining a strict control standard on our downstream books of accounts and ensuring breaks are resolved in a timely manner

Ensuring minimum commitment in Government Bond auctions are met by Mumbai traders as mandated by RBI.

Providing funding projections to Corporate Treasury and Mumbai traders for Intra- day line requirements and meeting the funding obligations
SKILLS & EXPERIENCE WE'RE LOOKING FOR
Basic Qualifications
Bachelor's degree with a minimum of 3-4 years of experience in Debt market(Primary Dealer/Bank).

Strong numerical, analytical, technical and problem solving skills

Self-motivated and proactive team player, who takes ownership and accountability of projects, has strong organizational skills as well as the ability to effectively manage competing priorities

Flexible and able to work well under pressure in a team environment
ABOUT GOLDMAN SACHS
The Goldman Sachs Group, Inc. is a leading global investment banking, securities and investment management firm that provides a wide range of financial services to a substantial and diversified client base that includes corporations, financial institutions, governments and individuals. Founded in 1869, the firm is headquartered in New York and maintains offices in all major financial centers around the world.© The Goldman Sachs Group, Inc., 2019. All rights reserved Goldman Sachs is an equal employment/affirmative action employer Female/Minority/Disability/Vet.
Job ID2019-52295
Schedule TypeFull Time
LevelAssociate
Function(s)Operations
RegionIndia
DivisionOperations
Business UnitSecDiv Ops Local Markets
Employment TypeEmployee