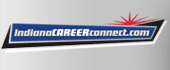 Job Information
Southern Glazer's Wine and Spirits

Accounting Clerk

in

Indianapolis

,

Indiana
Job Description
Open anddistribute all incoming mail.

Prepare allincoming customer payments for processing.

Assist with new vendor setupforms.

Confirm that the appropriategeneral ledger codes have been entered on each trade invoice

Verify trade invoices byreconciling monthly statements and related transactions

Code, scanand processes payables into workflow.

Maintaining accurate records ofall Accounts Payable transactions

File all trade invoices each dayin the appropriate files after they have been vouchered

Process, print, and releasechecks on-demand including; invoices, and expense checks

Maintainscommercial liability certificates.

Maintainsgeneral accounting department file folders.

Answer vendor payment questionsand troubleshoot issues and inquiries

Perform timely accountreconciliation by verifying entries and compare to balances

Provide excellent customerservice in all interactions with internal and external customers, including butnot limited to personnel from other divisions, vendors, suppliers and otherdepartments

Performsmailing for accounting department, including overnight services.

Maintainsand replenishes all office supplies for employees, copier and facsimile.

Assists withspecial accounting projects, as necessary.

Performsother duties as needed in the accounting department
Qualifications
Associatedegree (A. A.) or equivalent from two-year college or technical school; ortwo years related experience and/or training; or equivalent combination ofeducation and experience.

Ability tosolve practical problems and deal with a variety of concrete variables insituations where only limited standardization exists.

Ability tointerpret a variety of instructions furnished in written, oral, diagram,or schedule form.

Must becomputer literate and possess a working knowledge of Excel or relatedspreadsheet program and Microsoft Word or related word processing program.

Experiencewith SAP a plus.
ReferenceNumber: IND00000414
Category: Accounting and Finance
JobType:
JobIndustry:
Request Priority Protected Veteran Referrals
EOE Protected Veterans/Disability
Southern Glazer's Wine and Spirits