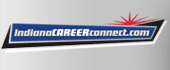 Job Information
Ascension Health

Area Director, Surgical Support Services - Sterile Processing

in

Indianapolis

,

Indiana
We Are Hiring
Area Director, Surgical Support Services- Sterile Processing
Supply Chain Admin-Full Time
Located in Indianapolis, IN
What You Will Do
This role falls within The Resource Group's Operations and Logistics Optimization Solution. Operations and Logistics Optimization comprises six communities working together to align inventory and data management, operational procedures, and key performance indicators, and to deliver a cost-effective, highly-efficient managed distributor model. By combining a culture of hospitality with leading operations and logistics processes and controls, these communities of skilled associates ensure resource and supply management runs silently in the background and operates in service of physicians, clinicians, leadership, and associates.
The Surgical Support Services team will serve as a horizontal solution to connect case scheduling, instrument and supply consumption tracking, sterile processing, preference card management, revenue cycle, and equipment management to enhance service to caregivers and improve the surgical experience. The Area Director, Surgical Support Services - Sterile Processing provides leadership, strategy and direction within a geographic area to ensure sustained delivery of quality service to physicians and clinicians, supporting exceptional patient safety, outcomes and customer satisfaction. This position will also provide tactical and strategic leadership within their market(s). The Area Director will directly report to the Area Executive Director, Operations for The Resource Group, with an indirect reporting relationship to the Vice President, Surgical Support Services.
The Area Director provides guidance, direction and leadership to Managers, Surgical Support Services - Sterile Processing within their market(s) through an indirect reporting relationship. This leader should model the attitude and culture expected throughout the department and be recognized by Sterile Processing customers. This position remains responsible for providing guidance to staff and is responsible for staffing, budget compliance, contributing to staffing decisions such as hiring and terminating employment, coaching and counseling employees on work-related performance, and assisting in the compliance of policies and procedures to ensure a safe and effective work environment at their base location. This Area Director also oversees implementation of training, monitoring and operations initiatives that assure compliance with ethical and legal business practices and accreditation/regulatory/government regulations. This Area Director should lead in the professional development and growth of his or her team members.
The Area Director will also be responsible for engaging and building relationships within their area through a foundation of listening, empathy, open and honest communication, and an ability to understand and deliver on the customers' needs to create desired changes and achieve the goals of Surgical Support Services.
Responsibilities
Builds and maintains relationships with Ascension market leadership, listens to end-user needs, moves initiatives forward, and serves as a resource when issues arise

Promotes culture of continuous improvement by encouraging identification of opportunities and resourcing the solution for identified opportunities

Leads implementation within the market(s) to ensure alignment with national initiatives

Develops and implements growth strategies, as well as operational, quality and savings targets

Supports, implements and monitors infection prevention goals

Ensures budget compliance, identifies budget variances and determines strategy for budget reconciliation

Supervises and manages associate performance; provides ongoing performance feedback, addresses issues, orients and trains associates, monitors workflows and develops plans for process improvement

Monitors and ensures achievement and maintenance of certifications for staff

Develops and maintains standards in consistent instrument and equipment quality, distribution and availability and compliance with safety and regulatory standards; initiates improvements as necessary

Monitors and ensures adherence to national standards and benchmarks

Determines needs for systems/equipment/supplies purchases, monitors usage, and oversees proper working order and/or stock supplies

Develops reporting as required, including costing/budgeting (new instruments, replacement etc.), staffing etc.

Schedules and coordinates departmental training; manages work programs; oversees on-the-job training

Performs other duties as assigned
What You Will Need
Licensure / Certification / Registration:
Central Service Tech credentialed from the International Association of Healthcare Central Service Material Management (IAHCSMM).
Education:
High school diploma/GED with 2 years of experience, or Associate's degree, or Bachelor's degree required. Master's degree preferred.

Master's degree HIGHLY preferred.

The Resource Group's value is delivered through its people, and it is our people and culture that enables us to achieve success. We have created an environment where individuals can thrive while working toward the common goal of lowering the cost of healthcare. Passion and hard work are necessary to accomplish this goal, and we are always looking for people who bring a fresh perspective. In addition to the experience listed below, all Resource Group associates embody the following soft skills and attributes: Nice, Bright, High-Energy, Inclusive, Willing to Give Away Power, Inspired by Mission, Invigorated by Change.
Work Experience:
5 years of experience required.

Minimum of 10 years of combined relevant experience (project management, associate management, and/or sterile processing) preferred.
Additional Preferences
Why Join Our Team
Ascension is a faith-based healthcare organization dedicated to transformation through innovation across the continuum of care. As one of the leading non-profit and Catholic health systems in the U.S., Ascension is committed to delivering compassionate, personalized care to all. In FY2020, Ascension provided $2.4 billion in care of persons living in poverty and other community benefit programs. Ascension includes more than 160,000 associates and 40,000 aligned providers across a national network of ministries. We offer rewarding careers across more than 2,600 sites of care – including 146 hospitals and more than 50 senior living facilities – in 19 states and the District of Columbia.
Equal Employment Opportunity Employer
Ascension is an equal opportunity employer (EEO) and affords equal opportunity to all associates and applicants without regard to race, color, religion, national origin, gender identity, sexual orientation, age, physical or mental disability, veteran status, genetic data, or other legally protected status.For further information regarding your EEO rights, click on the following link to the "EEO is the Law" poster:http://www.dol.gov/ofccp/regs/compliance/posters/pdf/eeopost.pdfEEO is the Law Poster SupplementPlease note that Ascension will make an offer of employment only to individuals who have applied for a position using our official application. Be on alert for possible fraudulent offers of employment. Ascension will not solicit money or banking information from applicants.
This employer participates in the Electronic Employment Verification Program. Please click the E-Verify link below for more information.E-Verify (https://e-verify.uscis.gov/web/media/resourcesContents/E-Verify_Participation_Poster_ES.pdf) Right to Work
Ascension Health