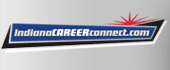 Job Information
BC Forward

Business Analyst - 852581667

in

Indianapolis

,

Indiana
This job was posted by https://www.azjobconnection.gov : For more information, please see: https://www.azjobconnection.gov/ada/r/jobs/4272887 Business Analyst

Job Title: Business Analyst - I

Job Location: Arizona - Remote

Duration: 15 months


We are looking for a Business Analyst who can lead the compensation and job architecture work for our Workday reimplementation. This person will be responsible for partnering with our Compensation COE, Business Technology and Consulting partners to redesign our current business processes, structures and cross-functional dependencies to transform our Workday tenant and experience.


PRIMARY RESPONSIBILITIES:


+ Provide expertise in business analysis, requirements gathering, facilitation and needs analysis:


+ Understand and interpret the diverse issues and requirements of stakeholders which may sometimes conflict and facilitate/negotiate with stakeholders to design solutions that meet overall business needs.


+ Critically evaluate information gathered from multiple sources, reconcile conflicts, convert high-level information into details, convert technical information to a general understanding, and distinguish user requests from the underlying true needs.


+ Elicit requirements using interviews, document analysis, requirements workshops, surveys, business process descriptions, use cases, scenarios, and other business analysis techniques.


+ Collaborate cross-functionally with peers and extended project team for dependencies and risk mitigation, awareness and resolution.


+ Facilitate end-to-end business analysis and experience design from business need through to UAT and release.


+ Support project planning, timelines, and risk:*


+ Contribute and support detailed project management plans that enable the successful completion of all ES milestones, decisions and deliverables.


+ Support tracking of issues and risks, helping assign owners and driving resolution in a timely fashion


+ Keep key enhancement needs, progress and issues surfaced to project sponsors.


+ Ensure stakeholder representatives are kept informed of all backlog & project updates


+ Partner with Program Management Office (PMO) to organize complex work, decisions and timelines into a comprehensive plan with milestones and outcomes that align to larger transformation program.


AN IDEAL FIT:


+ Is excited about the future of ES technology, process -and expanding into different countries-.


+ Can act as both business analyst and project manager depending on what is needed for work, often managing parallel work tracks simultaneously.


+ Passionate about Employee Experience, thinking across the end to end design to identify opportunities to simplify, standardize and influence solutions that will make the experience more intuitive for employees and managers


+ Creative problem-solver who can develop thoughtful, innovative solutions to unforeseen challenges.


+ Strong ability to translate needs into pragmatic solutions.


+ Creates solutions between disparate processes and functions.


+ Has experience in scaling technology for a global organization and is sensitive to localization, compliance and data privacy requirements.


+ Master of managing multiple, rapidly-changing priorities, deliverables and milestones.


+ Excellent communicator and strong influencer - has the ability to partner with people at different levels within and outside of the ES function.


+ Successful track record of managing initiatives across a series of competing priorities.


REQUIRED EXPERIENCE:


+ Bachelor's Degree in Information Technology, Business or related field.


+ Strong kn owledge of HR processes and compliance needs.


+ 2-3 years of business analyst experience or experience.


+ 2-3 years of project/program management experience.


+ Experience working with multiple geographies.


DESIRED EXPERIENCE:


+ Compensation process and technology background


+ Experience with Workday, Salesforce products, Google Suite, Quip, Smartsheets, etc.


+ Business Analyst Certification


+ Leading or participating in HR transformation efforts


Interested candidates please send resume in Word format Please reference job code 130126 when responding to this ad.


Recommended Skills


Project Management Office


Business Analysis


Project Management


Business Process


Requirements Elicitation


Functional Dependencies