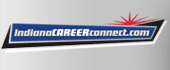 Job Information
BC Forward

Call Center/Customer Service Representative - 1346231971

in

Indianapolis

,

Indiana
This job was posted by https://www.arjoblink.arkansas.gov : For more information, please see: https://www.arjoblink.arkansas.gov/ada/r/jobs/2909407 Call Center/Customer Service Representative

BCforward is currently seeking highly motivated Customer Service Representative for an opportunity in Conway, AR 72034


Summary:


+ Job Title: Customer Service Representative


+ Location: Conway, AR 72034


+ Duration: 3 Months Contract to Hire


Job Description:


+ 2+ years experience in a Call Center Environment - MANDATORY


+ Prior Healthcare or Medicaid experience strongly preferred


+ Ability to handle high volume of calls in a professional manner


+ Demonstrated verbal and written skills


+ Computer proficiency including Microsoft Office required


+ Ability to multi-task


+ Strong organizational skills


+ Position involves assisting callers in a fast paced Call Center environment 100% of the time, which includes communicating with the client by answering questions, resolving issues and clarifying information.


+ Site location will be remote until a "return to office" plan has been reinstated, at which time the candidate will be expected to work at the client office in Conway, Arkansas. Unique circumstances will be considered. Candidate is responsible for provide connectivity to a high speed internet and will not be reimbursed for this expense.


About BCforward:


BCforward began as an IT business solutions and staffing firm. Founded in 1998, BCforward has grown with our customers' needs into a full service personnel solutions organization. Headquartered in Indianapolis, Indiana, BCforward also operates numerous delivery centers across North America and India. We are currently the largest consulting firm and largest MBE certified firm in Indiana. Our uninterrupted growth has allowed BCforward to deliver uniquely configured IT staffing and project solutions for over years of catering to our customers' specific needs. BCforward currently maintains a team of over 5000 global resources. With our additional brand, Stafforward, together we have the capabilities to deliver services for a variety of industries in both public and private sectors which allows us to address your most challenging needs.


www.BCforward.com


Interested candidates please send resume in Word format Please reference job code 126812 when responding to this ad.


Recommended Skills


Microsoft Office


Medicaid


Communication


Coordinating


Call Centers


Multitasking