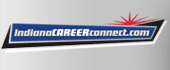 Job Information
Kelly Services

Cell Biologist

in

Indianapolis

,

Indiana
Kelly Scientific Resources is seeking an Individual with Gene/Cell therapy experience to work with an Indianapolis base company.
Job Description:
Process Development (PD) Sr. Associate/Scientist will oversee PD lab activities such as method development and execution, process development activities and production, scale-up and bioreactor operation, protein/viral vector purification, as well as performing a range of additional varied work activities under the guidance of PD lab manager.
Essential Duties:
Utilize vector characterization assays such as genome titer by ELISA, ddPCR, genome integrity assay, empty/full particle ratio assay, sterility and endotoxin assay, and cell-based assays to support gene therapy projects.
·Tissue culture and maintenance of mammalian cell lines.
·Aiding in the development of novel in vitro assays.
· Assist in work related to different flatware and adherent and suspension bioreactors including both small- and large-scale platforms.
· Assist in the development of novel bioreactor platforms and equipment to support PD expansion.
· Assist in tasks required to be performed in a BSL-1, -2, or -3 environment.
· Write PD-associated protocols, PDPRs, procedures, methods SOPs, and reports.
· Contribute to validation protocols and reports.
· Maintain PD inventory supply and ordering.
· Continue to the support, optimization, and improvements of GMP products.
· Assist in specification development and review via CAPA and/or change controls.
· Working as a team with manufacturing, QA, and other departments as needed.
· Contribute to the maintenance of laboratory equipment and laboratory support operations Prepare materials for in vivo experiments, including buffer exchange and material concentration.
· Maintain laboratory notebook.
· All other tasks as needed or assigned by supervisor.
Skills and Requirements:
· MS or BS degree in molecular biology, biochemistry, chemistry or related field (3-5 years of post graduation experience in related field).
· Experience in process development, testing, and/or assay development.
· Technical, communication, and organization skills in a teamwork environment.
Apply today !
We are interviewing for a potential start in three- four weeks
Why Kelly ® ?
Kelly® Science is your connection to premier scientific and clinical companies looking to hire talented people just like you. Every day, we match science professionals with dream jobs that fit their skills and interests—it's the way we think job searching should be. Nearly 100 percent of our science recruiters have a professional background/education in science, so we know a thing or two about the science market and how to get you noticed.
About Kelly ®
At Kelly, we're always thinking about what's next and advising job seekers on new ways of working to reach their full potential. In fact, we're a leading advocate for temporary/nontraditional workstyles, because we believe they allow flexibility and tremendous growth opportunities that enable a better way to work and live. Connecting great people with great companies is what we do best, and our employment opportunities span a wide variety of workstyles, skill levels, and industries around the world.
Kelly is an equal opportunity employer committed to employing a diverse workforce, including, but not limited to, minorities, females, individuals with disabilities, protected veterans, sexual orientation, gender identity. Equal Employment Opportunity is The Law. at https://www.dol.gov/ofccp/regs/compliance/posters/ofccpost.htm
Kelly Services