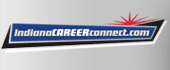 Job Information
Franciscan Health

Cellular Lab Technologist

in

Indianapolis

,

Indiana
Cellular Lab Technologist
Stem Cell Lab
Franciscan Health
8111 South Emerson Avenue Indianapolis, IN 46237
Days
Full-Time
Bachelor's Required
WHAT WE NEED
Lab services tech
WHO WE ARE LOOKING FOR
Physicians rely on accurate testing, analysis and examinations of specimens so they can provide appropriate diagnosis and care. The Medical Technologist is an important part of this process. Supporting physicians, nurses and ultimately patients – helping to provide the best possible healthcare.
Are you thorough and careful in your work? Do you have pleasant people skills? Are you good at closely following safety and technical guidelines? We have a position for you!
WHAT YOU WILL DO
Responsible for the day-to-day supervision or oversight of the laboratory operation and personnel performing testing and reporting tests.

Accessible to testing personnel at all times testing is performed to provide on-site, telephone or electronic consultation to resolve technical problems in accordance with the policies and procedures established by the Laboratory Manager and Director.

Monitor test analysis and specimen examinations to ensure acceptable levels of analytical performance are maintained.

Assure that all remedial actions are taken whenever test systems deviate from the laboratory's established performance specifications.

Follow laboratory procedures for specimen handling and processing, test analysis, reporting and maintenance of patient test results.

Process all specimens carefully and accurately; follow and adhere to all safety and technical guidelines.

Maintain procedure manual on site as changes are made by laboratory manager.

Maintain adequate inventory of supplies for uninterrupted testing and minimal waste.

Evaluate cost effective procedures and processes to maximize efficiency and minimize waste.

Anticipate personnel needs and inform laboratory manager.

Enter data correctly, in a timely manner and in accordance with laboratory policies.

Review billing daily and assures it is correct and complete.

Perform and interpret QC procedures, instrument function checks and necessary calibration and maintenance procedures following lab safety guidelines, etc.

Perform IQAP correlations.
WHAT IT TAKES TO SUCCEED
Exceptional organizational skills.

Proficient communications skills, verbal and written.
WHAT WE'RE LOOKING FOR
1-3 Years Experience
License(s):
Certification(s):
Travel: Never or Rarely
EQUAL OPPORTUNITY EMPLOYER
It is the policy of Franciscan Alliance to provide equal employment to its employees and qualified applicants for employment as otherwise required by an applicable local, state or Federal law.
Franciscan Alliance reserves a Right of Conscience objection in the event local, state or Federal ordinances that violate its values and the free exercise of its religious rights.
Franciscan Alliance is committed to equal employment opportunity.
CLINICAL PROFESSIONAL ​​​​
Indianapolis, IN, US, 46237
Full-Time
Never or Rarely
employmentType: Full-Time
Days
Indianapolis
IN
46237
8111 South Emerson Avenue