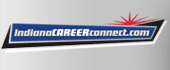 Job Information
QuEST Global

Checking/Detailing Engineer

in

Indianapolis

,

Indiana
25908BR
Title:
Checking/Detailing Engineer
Job Description:
Essential Job Functions
This candidate will work in an exciting and faced paced environment. They will be working day-to-day directly with the customer and team members and will be focused on speed and quality execution of deliverables to our customer. The deliverables will be an assortment of drawings that need to be remodeled in the 3D environment.
Candidate needs to be familiar with aero engines / gas turbines with good amount of design experience

Understanding of Geometric Dimensioning and Tolerancing (GD&T)

Direct experience performing drawing checking to OEM Engineering Standards and GD&T for Aerospace industry

Potentially work with a small local team and needs to interface with global resources from India

Ability to read-interpret CAD based tooling, component, assembly drawings required.

Manage multiple engineering projects (design changes) through the engineering design process (from early concept through implementation), including driving projects to completion, analysis, modeling and other customer and supplier interactions
Secondary Job Functions:
Execution within multiple services

Develop work instructions to ensure repeatability

Cross-functional teams

Quality Management and Continuous Improvement

Presentations and customer report generation and delivery
Qualifications
10+ years experience and OEM accreditation as drawing checker within Aerospace industry to OEM Engineering Standards and GD&T requirements

B.S. in Engineering (Manufacturing, Mechanical, or Aerospace Engineering) – see Randy's input

Competent understanding of the inner workings of turbomachinery

Able to work in a fast-paced, learning environment to meet quick deadlines

Proficiency of the MS Office Suite with good writing skills

Communications skills – customer / supplier interaction

Following are not requirements, but preferred:

Knowledge and experience and/or drawing checking accreditation to Rolls-Royce Engineering Standards Manuals, Best Practices, Operating Procedures, and other standards for drawings

Experience working with Operations/Process documents, procedures, and records

Knowledge of manufacturing support processes and systems (i.e. inspection, gauging, data collection, records & reporting, first article approvals)

Experience with TeamCenter

1-3 years of experience with design for manufacturing
Physical Requirements & Work Environment:
Mostly Office Environments, Occasional Shop Floor involvement.

Substantial amounts of telephone and computer work.

Heavily Regulated Industries with strict adherence to procedures.

Flexibility to meet business deadlines by staying late or arriving early.

Typical 8 hour days plus lunch / 40 hour weeks / core (required) hours are 9 AM to 4 PM

Ability to use personal transportation to visit customer locations.

Due to the nature of the work, all candidates must be a U.S. Citizen or Permanent Resident.
The physical demands described here are representative of those that must be met by an employee to successfully perform the essential functions of this job. Reasonable accommodations may be made to enable individuals with disabilities to perform the essential functions.
Location: Indianapolis, IN
Auto req ID:
25908BR
Job Type:
Full Time-Regular
Assignment Country:
United States
Total Years of Exp:
1
Assignment State:
INDIANA
Assignment Location:
Indianapolis
Experience Level:
Entry Level