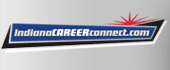 Job Information
Adidas America

Class A CDL Driver (Mon-Thur 6pm-430am)

in

Indianapolis

,

Indiana
Class A CDL Driver (Mon-Thur 6pm-430am)
The position is primarily used to transport inventory between our Indianapolis and Mount Comfort facilities. Other duties may include 3PL runs, forklift driving or other daily warehouse duties when needed. Shift: M-H, 6pm - 4:30am (flexibility to work some OT as needed).
Key Responsibilities:
As required, ability to drive a tractor and pull a 48' or 53' trailer over the road

Pull and place 48' or 53' trailers in the yard using a yard dog

Operate vehicles in a safe manner, by following all traffic rules and statutes. Must be flexible with schedule and willing to work OT. This individual is responsible for maintaining DOT compliance and must be current on all physicals etc…

Some familiarity with computers is expected. Position will require the ability to run and print basic reports

Perform other miscellaneous duties as required or requested by Operations Management
Knowledge Skills and Abilities :
Must have a "CDL" Class "A" license

Ability to lift 50 lbs

Self-Dependent

Reliable and dependable

Ability to work flexible schedule

Team player and able to communicate effectively

Willing to work OT

Willing to adjust schedule
Requisite Education and Experience / Minimum Qualifications:
High School Diploma

Scheduling flexibility

Fork lift or lift truck experience preferred

Ability to work weekends when needed

Must provide proof of good driving record

Minimum two years recent tractor/trailer driving experience a must

Valid class "A" license
At adidas we have a winning culture. But to win, physical power is not enough. Just like athletes our employees need mental strength in their game. We foster the athlete's mindset through a set of behaviors that we want to enable and develop in our people and that are at the core of our unique company culture – the 3Cs: CONFIDENCE, COLLABORATION and CREATIVITY.
CONFIDENCE allows athletes to make quick decisions on the field, to reach higher. For us at adidas confidence means acknowledging that we don't have all the answers. But we are willing to take risks, we try new things. And if we fail, then this is part of our learning – it helps us improve.

COLLABORATION . Every elite athlete relies on partners: coaches, teammates, and nutritionists. We, too, know that we are stronger together. Winning as one team takes open and candid dialogue, inclusiveness and trust in each other's abilities and talents.

Being the best sports company in the world takes CREATIVITY . No great athlete succeeds by copying their predecessors' training plans and strategies. We have to be open to new ideas, explore, gain an edge and stand out. Only then can we succeed.
adidas celebrates diversity, supports inclusiveness and encourages individual expression in our workplace. We do not tolerate the harassment or discrimination toward any of our applicants or employees. We are an Equal Opportunity Employer.
Job Title: Class A CDL Driver (Mon-Thur 6pm-430am)
Brand: adidas
Location: Indianapolis
TEAM: Supply Chain Management
State: IN
Country/Region: US
Contract Type: Full time
Number: 306848
Date: Feb 22, 2021
Adidas America