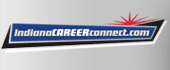 Job Information
Franciscan Health

Clinic Assistant

in

Indianapolis

,

Indiana
Clinic Assistant
Immunizations
Franciscan Health
8111 South Emerson Avenue Indianapolis, IN 46237
Days; Evenings; Weekends
PRN (As Needed)
High School Diploma/ GED Required
WHAT WE NEED
A multi-tasker who can move mountains
WHO WE ARE LOOKING FOR
High quality health care doesn't just happen. It requires the assistance of a person who can follow the directions of a doctor or RN while also making the patient feel comfortable. The ability to give the same level of attention and detail to each and every patient. It's a bit of a juggling act but if you think you have the skills then we need to talk.
Do you pride yourself on your empathy with patients? Are you a whiz at getting a patient ready for an exam or test? Do you value working in a faith-filled environment? Are you good at accurately recording patient stats and handling test results? If you said yes, you're just what we need in a Medical Assistant.
WHAT YOU WILL DO
Perform clinical and administrative tasks to maintain workflow, including collecting patient demographics, data, and histories.

Determine the acuity of a visit and the visit length for scheduling purposes using office protocol.

Assist in preparation of patient exam rooms for receiving patients and accompanies patients to and from exam rooms.

Record basic information about the presenting and previous patient's condition using medical terminology and accepted charting abbreviations.

Collect specimens via capillary and venipuncture technique, non-invasive techniques, collects/transports specimens.

Perform simple laboratory and screening tests.

Operate diagnostic equipment to record patient data.

Provide patient education and assist patient with pharmaceutical programs.

Call prescriptions and refills to the pharmacy as ordered by the Healthcare provider.

Maintain accurate accounting of all pharmaceuticals delivered to and dispensed from the health center.

Monitor and dispose of sample pharmaceuticals following protocols.

Assist professional Healthcare provider by performing duties in caring for patients as assigned.
WHAT IT TAKES TO SUCCEED
Prior nursing/patient care experience.

Basic math skills, such as adding, subtracting, multiplying and dividing.

Knowledge of Biohazard waste procedures.

Knowledge of all aspects of Basic Life Support (BLS) emergency care.

Customer service skills.

Data entry.

Hematology/blood collection technology, techniques, and procedures.

Knowledge of OSHA, DOT, EPA, DNREC, and JCAHO safety codes, regulations, and requirements.

Effectively communicate verbally and in writing.
WHAT WE'RE LOOKING FOR
0-1 Years Experience
License(s):
Certification(s): Certified Medical Assistant
Travel: Up to 75%
This is a mobile position-requires driving to a different location each shift.
EQUAL OPPORTUNITY EMPLOYER
It is the policy of Franciscan Alliance to provide equal employment to its employees and qualified applicants for employment as otherwise required by an applicable local, state or Federal law.
Franciscan Alliance reserves a Right of Conscience objection in the event local, state or Federal ordinances that violate its values and the free exercise of its religious rights.
Franciscan Alliance is committed to equal employment opportunity.
NURSING SERVICES ​​​​
Indianapolis, IN, US, 46237
PRN (As Needed)
Up to 75%
employmentType: PRN (As Needed)
Days
Indianapolis
IN
46237
8111 South Emerson Avenue