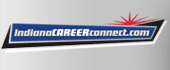 Job Information
Levy

Club Server

in

Indianapolis

,

Indiana
Job Title
Club Server
Posted
1/06/2021
Category
Arenas
Location
Bankers Life Fieldhouse
125 S. Pennsylvania Street
Indianapolis, IN 46204
http://www.bankerslifefieldhouse.com/
Description
Home to the Indiana Pacers and world-class cuisine!
As the proud Food & Beverage provider, Levy makes sure each guest is treated to our legendary hospitality whether they are dining in the suites, sitting court-side, or feeling like part of the team in The Varsity Club!
Be part of the Levy Team at Bankers Life Fieldhouse when the season reopens.
Apply today and be contacted when active hiring begins.
NOW HIRING Club Server
Part time- event based work
We are the face and name of Levy, providing the most premium food and beverage experiences that Levy has to offer, and demonstrating Levy's value as a restauranteur and distributor in the sports and entertainment industry.
General Responsibilities:
To proficiently and courteously take food and drink orders in the Clubs.
Specific Duties: (Other duties may be assigned)
15% Pre-Event
Assist with setting up the club to include table settings, salt/pepper and condiments.

Ensure stations are stocked with dishware, napkins, straws and any other necessary

items.

Perform opening side work as assigned byManagement.

Study and ensure working knowledge of all specials and/or chef table offerings.
60% During Event
Greet guests within 2 minutes of being seated in a warm, friendly and up-beat manner. Fulfill orders in the order received, walking them quickly to the guests location.
Present specials, take beverage order and suggest appetizers.

Ensure only guests of legal age are served alcoholic beverages.

Verify order with the guest to ensure accuracy.

Enter all orders into Micros. (beverage and food)

Utilizing a cocktail tray deliver the properly garnished beverage within 4 minutes.

Ensure appetizers are delivered within 10 minutes of ordering.

Check back with guest often to obtain additional beverage orders and/or desert

Items.

Verify and deliver the final check in a clean check-presenter with the proper inserts

And a pen.

Close out the check in MICROS and return the final receipt to the guest promptly.

Monitor and buss all tables throughout the shift. Remove plates, silverware and

empty drink glasses as soon as they are done.

Reset all tables promptly for the next guest.
20% Post Event
Complete closing side-work as assigned by Manager/Supervisor.

Assist others in completing their side work as necessary.

Organize all financial checks and prepare server reconciliation.

Checkout with Manager/Supervisor.

Enter all tips in the timeclock.
5% Miscellaneous duties as assigned.
Job Knowledge, Skill and Ability:
Language Skills:

Ability to speak effectively before groups of guests or team members.

Ability to write routine reports and correspondence.

Ability to read and interpret documents such as safety rules, operating and procedure manuals.

Math Skills:

Ability to calculate figures and amounts such as discounts, interest, commissions, proportions, percentages, area and volume.

Reasoning Ability:

Ability to apply common sense understanding to carry out instruction furnished in written, oral or diagram form.

Ability to comprehend and follow sanitation guidelines.
Physical Demands:
Individual must be able to stoop, kneel, crouch, crawl reach with hands and arms, taste and smell. Must be able to walk, stand, talk hear and use hands to handle or feel for the entire shift. The individual must be able to lift up to 40 pounds. Vision capabilities are as follows: close up.
No one else in this business thinks quite like we do. By seamlessly blending our sense of family, genuine passion and unique mindset as restaurateurs, we continue to set ourselves apart for our guests and from our competitors, and create an amazing home for all of our hardworking, fun-spirited team members countrywide. The reason we have so many amazing people is best summed up by founder Larry Levy, "If you find a job you enjoy, you'll never work another day in your life."
Requirements
Please apply online today. Qualified candidates will be contacted for an interview.
Must maintain unexpired Food Handler Certification.

A minimum of 1 year related experience or training.
Levy is an equal opportunity employer. At Levy we are committed to treating all Applicants and Team Members fairly based on their abilities, achievements, and experience without regard to race, national origin, sex, age, disability, veteran status, sexual orientation, gender identity, or any other classification protected by law.