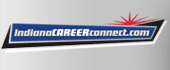 Job Information
Sargent & Lundy, LLC

Construction Coordinator

in

Indianapolis

,

Indiana
Overview
COVID-19 Precaution: Virtual Interviews
Our commitment to hiring the best talent in the industry and helping them thrive professionally is stronger than ever. Because the health of our employees and candidates is a top priority, we will be conducting our hiring process virtually and conducting interviews via phone or video until further notice. We will provide candidates selected for interviews with all the required instructions. Thank you for your interest in Sargent & Lundy.
Sargent & Lundy is one of the oldest and most experienced full-service architect-engineering firms in the world. Founded in 1891, the firm is a global leader in power and energy with expertise in grid modernization, renewable energy, energy storage, nuclear power, and fossil fuels. Sargent & Lundy delivers comprehensive project services—from consulting, design and implementation to construction management, commissioning and operations/maintenance—with an emphasis on quality and safety. The firm serves public and private sector clients in the power and energy, gas distribution, industrial, and government sectors.
Our Core Values
Every decision we make is guided by our core values. By upholding these six principles, we support our clients, employees, and community. They are the compass we follow as we continue to grow our business and lead the industry.
Quality
We provide high-quality deliverables and services through an uncompromising focus on peer review, safety, and continuous improvement.
Accountability
Our actions demonstrate the highest levels of professionalism, integrity, and respect.
Our People
We value diverse perspectives, encourage professional growth, and are committed to providing a work community where people thrive. Our work is challenging but rewarding.
Our Clients
We deliver value and exceed our clients' expectations through outstanding customer service, personal accessibility, and clear communication.
Innovation
Since 1891, we have invested in the people, training, tools, and technology needed to quickly adapt in a constantly changing world.
Meaningful Impact
We make a positive impact in the communities where we work and live.
Sargent & Lundy's Construction Support Services Division currently has opportunities for a full-time Construction Coordinator to support electric power projects in Indianapolis, IN.
Responsibilities
Primary Responsibility:
This position will be located in Indianapolis, IN. The selected individual will provide overall support to the project management, construction management and/or commissioning functions and meet Owner scope, schedule, cost, and quality objective.
Ongoing/Special Duties:
Work directly with project managers to coordinate all aspects of project construction.

Develop project specific project management, construction management and/or commissioning management work plans.

Perform Home office pre-construction planning work.

Lead and manage the site construction management and commissioning staff.

Monitor overall construction and commissioning progress, cost, quality, scope and safety.

Manage and mitigate construction and commissioning work risk.

Report variances and cause action to be taken to address negative variances.

Report construction progress and cost to Owner.

Lead construction project performance review meeting.
Qualifications
Essential skills and experience:
Bachelor's Degree in Construction Management, or related field.

Experience with project management, construction management and/or start-up testing.

A minimum of one project management, construction or related internship experience

Corporate and project stakeholder team building knowledge and experience.

Construction labor knowledge and labor planning experience.

Experience in establishing and effectively using project controls tools to manage a construction project.

Understanding of a process approach to accomplishing construction management and start-up testing work.

Demonstrated Client relationship building experience.

Strong verbal and written communication skills.

Good interpersonal skills and ability to work with and guide others in potentially adversarial situations.

Field and corporate experience.

Willingness to work at a Project site location.
Sargent & Lundy is an Equal Opportunity/Affirmative Action employer. All qualified applicants will receive consideration for employment without regard to race, color, religion, sex, sexual orientation, gender identity, national origin, disability status, protected veteran status, or any protected status as defined by law.
(function(d, s, id) { var js; if (d.getElementById(id) || typeof(icimsAsyncLoadScript) === 'undefined') return; var jobtargetJssdkParams = new Array(); jobtargetJssdkParams['id'] = id; jobtargetJssdkParams['data-applicant-info'] = 'false'; icimsAsyncLoadScript('https://analytics.click2apply.net/ats/icims/v1.0.js', jobtargetJssdkParams); }(document, 'script', 'jobtarget-jssdk')); (https://careers-sargentlundy.icims.com/jobs/3379/construction-coordinator/job?mode=apply&apply=yes&in_iframe=1&hashed=-336120399)
CityIndianapolis
StateIN
CountryUnited States
Area of InterestConstruction
TypeFull Time - Regular
Job ID2020-3379
Sargent & Lundy, LLC