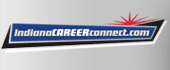 Job Information
Indy Gov

Court Reporter I

in

Indianapolis

,

Indiana
Court Reporter I
Print (http://agency.governmentjobs.com/indianapolis?jobID=2993701&sharedWindow=0)
Court Reporter I
Salary
$30,375.00 Annually
Location
City County Building, IN
Job Type
Full Time
Department
Marion County Circuit and Superior Courts
Job Number
15
Closing
3/19/2021 8:00 AM Eastern
Position Summary
Responsible for the recording, transcription and preservation of all court proceedings. Court Reporters are responsible for maintaining evidence, exhibits and providing administrative duties on behalf of the Court, as well as assisting with the overall Court operation.
Position Responsibilities
Records and reports all court proceedings.
Transcribes record of proceedings when ordered.
Answers court telephones and questions from the attorneys and general public.
Maintains exhibits, depositions, tapes and notebooks of all proceedings of the court.
Updates the case management system.
Assists with remote hearings, including calendar updates, distribution of hearing links and coordination of hearings while occurring remotely.
Assist other staff members in duties essential to the operations of the court program.
Some courts require the following duties and responsibilities: type orders, entries, documents and jury instructions; prepare and maintain files; prepare correspondence and distribute as required by the court; assist with the scheduling of cases on the court calendar; assist with the monitoring and ordering of supplies needed for the operation of the court.
Qualifications
High school diploma or equivalent required with college course work, administrative experience and/or paralegal training preferred, as well as prior court reporting experience. Knowledge and understanding of legal terminology and civil and/or criminal procedures strongly preferred. Ability to use recording/ transcription equipment as well as proven excellent computer skills required. Ability to type at an advanced level (45 wpm minimum) while maintaining accuracy of complex and lengthy material required. Knowledge and use of proper grammar and spelling is essential, as is the ability to multi-task, think independently and meet strict deadlines.
Marion County Residency is required within six months of employment.
Salary enhancements for advanced education and proven bi-lingual skills available. Salary is based on actual court reporting experience.
To apply, please email a resume to Judge Charnette Garner at charnette.garner@indy.gov by Friday, March 19, 2021.