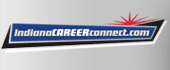 Job Information
FusionStorm, Inc.

Customer Engineer

in

Indianapolis

,

Indiana
The Customer Engineer role is responsible for first level troubleshooting and support of our clients who utilize laptops, desktops and chrome books. This dynamic role provides support both onsite as well as remotely with solutions ranging from basic troubleshooting to hardware replacements. In this role the candidate will be expected to support the hardware from in use through to the end of their lifecycle by organizing, repairing (including working with supplier for warranty repairs), deploying, and preparing for disposal when appropriate. Past experience with tracking, maintaining, and updating asset management databases will help these candidates quickly adapt to this role. Understanding of conference room and telepresence technologies as well as the equipment in these rooms are an important part of the Customer Engineer role. An ideal candidate would have five years experience in a similar role providing support for a financial organization. In addition to a typical Windows environment the client leverages Citrix Amazon Workplaces and therefore experience of those environments are desired.
Partners with business leaders to deliver services that support company objectives and that are consistent with Winning Together values.

Perform a range of technical work activities either remotely or at customer site to meet business and customer requirements.

Coordinate small teams delivering basic work packages in line with company process to meet business and customer requirements.

Document and reports on work completed to ensure compliance with Company and Customer Procedures.

Escalate issues in line with company processes to ensure customer demands are met and evaluate escalations and action appropriately to ensure customer demands are met.

Provide customer service to internal and external customers to ensure consistent experience.

Ability to adapt quickly to dynamic team environments to maintain consistent effective contribution.

Embrace and support Computacenter's mission and core values.
.
Education & Experience Required
Legally eligible to work in the United States.
Skills & Competencies
Able to follow instructions and procedures

Proven experience in IT Desktop Service environment.

Uses information systems, technology functions and applications in line with IT industry standards as appropriate to the role

Demonstrates an organized approach to work.

Demonstrates customer service abilities

Routine administrative skills

Good interpersonal skills, basic literacy and numeracy skills

Demonstrates awareness of health and safety at work.

Able to meet the physical requirements of the usual and customary methods of performing the job functions, including: a variety of standing, sitting, and walking throughout the day; lifting of up to 50 pounds.
LIMITATIONS AND DISCLAIMER
All job requirements are subject to possible modification to reasonably accommodate individuals with disabilities. Some requirements may exclude individuals who pose a direct threat or significant risk to the health and safety of themselves or other employees.
This job description in no way states or implies that these are the only duties to be performed by the employee occupying this position. Employees will be required to follow any other job-related instructions and to perform other job-related duties requested by their supervisor in compliance with Federal and State Laws.
Requirements are representative of minimum levels of knowledge, skills, and/or abilities. To perform this job successfully, the employee must possess the abilities or aptitudes to perform each duty proficiently. Continued employment remains on an "at-will" basis.
Req No.: 2021-3118
External Company Name: Computacenter Fusionstorm, Inc.
External Company URL: https://www.computacenter.com/