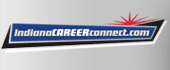 Job Information
Kelly Services

Data Entry Operator OnSite

in

Indianapolis

,

Indiana
Time for something new? Tired of sitting at the same, old desk? Then read on! Kelly ® Professional & Industrial is looking for Data Entry Operators in Indianapolis, IN to work a long-term, temporary assignment starting the week of June 21st . The role will be on-site . The position is Monday-Friday, 1st shift. Recent Office Clerical experience is a huge plus! The client will have a short-in-person interview with qualified candidates, on-site. If you're ready to make a change, we're ready to help.
Pay rate: $16.00/hr.
Kelly Perks Benefits include :
Medical, Dental, Vision coverage while temporary through Kelly Services Contractor provider
Opportunity to be recognized within the company for top performers
Skills-growth in Customer Service with proper training provided by client
Business Casual work environment located off main road artery and close to restaurants, shops and banks.
Typical Job Duties include :
Verifies and logs receipt of data.
• Prepares, compiles, and sorts documents for data entry.
• Transcribes source data into the required electronic format.
• Transfers information from paper formats into computer files using keyboards, data recorders, or optical scanners.
• Performs high-volume data entry using word processing, spreadsheet, database, or other computer software and programs.
• Verifies integrity of data by means of proofreading, reviewing conduct and maintaining compliance which includes but not limited to data for errors, missing pages, or missing information and resolves any discrepancies.
• Maintains a filing system and protects confidential customer information.
• Preps documents for retention schedules.
• Performs regular backups to ensure data preservation.
• Responds to requests to retrieve data from the database or electronic filing system.
• Performs a variety of customer relations and service duties.
• Answers inquire(s) in person, over telephone and email.
• Completes additional assigned tasks and cross training as required.
• Incumbent will review and sort Corrections mail into various categories of work: Paternity Affidavits (Hospital, Local, and Paternity Upon Marriage), Corrections by Notification (CBN), Correction Affidavits (CA), Court Ordered Determination of Parentage (CODP), and Legal Name Changes (LNC).
• Money mail will be out-sorted for processing by issuance team while CODPs are processed and CAs are prepared and mailed to end-users for notary signatures.
• Fulfillment of all types of Paternity Affidavit copies by request from Local Health
Departments, County/ Government offices, attorneys, Social Services Agencies, and the general public are to be completed within 24 hours.
• As needed: Screening and processing returned notarized CAs, as well as CBNs, CODPs, LNCs, and CAs from LHDs
• Approving Amendments to death records each day from the Amendments Work Queue in DRIVE
Perform other duties as assigned, including mentorship/training of new employees.
Attention to detail and efficiency are critical to the operations of the business.
Job Requirements for consideration :
High School Diploma or G.E.D. with valid documentation
Able to multi-task
1-3 years of administrative or data entry support experience in insurance, medical, or related industry
If interested in this position, please apply online at KellyServices.com. You may also email Bryan Jones, directly, after you applied to the position. His email is bryanjones@kellyservices.com_ . Thank you and we look forward to getting you!
#VN2021
Why Kelly ® ?
You're looking to keep your career moving onward and upward, and we're here to help you do just that. Our financial staffing experts will connect you with premier companies for opportunities where you can learn, grow, and thrive. Jobs that fit your skills and experience, and most importantly, fit right on your path of where you want to go in in your career. It all adds up.
About Kelly ®
At Kelly, we're always thinking about what's next and advising job seekers on new ways of working to reach their full potential. In fact, we're a leading advocate for temporary/nontraditional workstyles, because we believe they allow flexibility and tremendous growth opportunities that enable a better way to work and live (plus, did we mention we provide a ton of benefits ?). Connecting great people with great companies is what we do best, and our employment opportunities span a wide variety of workstyles, skill levels, and industries around the world.
Kelly is an equal opportunity employer committed to employing a diverse workforce and providing accommodations for people with disabilities in all parts of the hiring process as required under its Employment Accommodation Policy. Kelly will work with applicants to meet accommodation needs that are made known to Kelly in advance.
Kelly Services