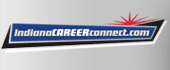 Job Information
Victory Packaging

EHS Manager

in

Indianapolis

,

Indiana
GENERAL PURPOSE: Develop and implement programs and procedures to reduce the frequency and severity of workplace incidents, ensure compliance with federal, state, and local environmental, health and safety regulations, ordinances, and laws, and support a safety culture through training, risk assessments, and safety initiatives.
ESSENTIAL JOB FUNCTIONS:
•Develop and maintain environmental, health and safety (EHS) education training program within the plant environment.
•Ensures that new employees, including temporary employees, receive general and specific environmental, health and safety training and that employees receive continued training and education consistent with the regulatory required programs.
•Responds appropriately to emergencies or urgent issues as they arise.
•Ensure that EHS audits and inspections are completed in a timely manner.
•Create, maintain and update EHS procedures, standard operating procedures, and policies in accordance with regulations and WestRock requirements.
•Provide critical information and documentation to 3rd party auditors, as necessary.
•Manage compliance for environmental regulations, reports and permits.
•Assist in the continuous improvement of hazard identification and risk assessment.
•Ensure compliance with corporate safety policies, programs, and initiatives.
•Implements WestRock strategic health and safety goals and initiatives.
•Perform hazardous risk assessments for tasks or jobs to identify potential hazards and develop risk prevention plans to mitigate them.
•Lead incident investigations
•Review and analyze accident/injury reports and data for trends and future strategy adjustments. Ensure corrective actions are taken.
•Serve as primary point of contact for worker's compensation and general liability insurance end-to-end processes.
•Facilitates and participates in monthly Safety Committee Meetings and facility inspections, documents & posts meeting minutes and tracks written action items to completion.
•Ensures that all company required programs, initiatives and processes are maintained at a level that meets or exceeds company values and requirements.
•Orders and stocks safety and first-aid supplies.
•Model and promote an organizational culture that fosters safe practices through effective leadership and training
•Partner with manufacturing managers and PES teams to review and improve safety practices and ensure adoption by employees.
•Prepares monthly EHS reports.
•Performs other duties as assigned.
QUALIFICATIONS:
•Minimum of 3 years in a EHS supervisory role.
•B.S in occupational health and safety or a B.S in environmental, chemical or other science related field preferred.
•The ability to work effectively as part of a multi-disciplinary group and be a team leader.
•Strong written and verbal communication skills to interact with all levels of the organization.
•Must have intermediate PC skills, including proficiency in Microsoft Office products.
•Strong organizational and project management skills.
•Thorough knowledge of environmental and safety regulations, including EPA, OSHA, ANSI, and NFPA
•Must be reliable and dependable.
•Must be able to perform all essential functions of this job with or without reasonable accommodation.
Victory Packaging