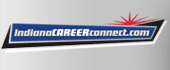 Job Information
Legends Hospitality

Event Manager

in

Indianapolis

,

Indiana
Description
THE ROLE
Directs and coordinates activities of workers engaged in onsite merchandise sales and directs/coordinates the set-up of the necessary equipment to service the event. As well as, manages (balance and deposit) all revenue generated from the event in which he/she manages.
ESSENTIAL FUNCTIONS & RESPONSIBILITIES
Transport Semi tractor/trailer to events. Be present throughout the duration of the event.

Oversee proper display of all merchandise in all sales locations.

Hire and manage any/all extra support staff to assure maximization of sales at events.

Oversee security measures for all sales locations for both during and after business hours.

Maintain inventory control measures and perform a physical inventory of all sales locations at the conclusion of the event.

Be accountable for all product shrinkage (lost, damage, stolen) from all sales locations during the course of the event.

Oversee the packing of merchandise and displays of all sales locations for transportation at the conclusion of the event.

Oversee the capturing of all sales records (POS & scanners) on all products sold.

Oversee the collection of all cash/credit card receipts for all sales from all sales locations.

Balance all funds collected at the event in which he/she manages, as well as, deposit the funds in the proper bank account at the conclusion of each business day.

Other duties may be assigned.
QUALIFICATIONS
Associates or four year college degree in business, management or related field, is preferred.
Two-four years industry experience required.
Three to five years retail sales and cash management experience needed.
Personnel management experience needed.
Class "A" Commercial Driver's License needed. (Training available)
Job Knowledge, Skills and Abilities
This position requires that the person be highly organized, self-motivated individual who can work independently.

Must have strong leadership skills, with excellent oral and written communication skills.

Ability to manage people.

Must be able to manage multiple tasks and priorities and easily adapt to changing situations.

Must be able to travel 30-35 weeks/weekends throughout the year, an average of 8-9 days per event. Be comfortable driving solo or with a team.

Ability to apply common sense understanding to carry out instructions furnished in written, oral, or diagram form.

Ability to deal with problems involving several variables in standardized situations.

Must be a team player.

Ability to speak effectively to event personnel and MainGate management.

Basic knowledge of word processing, e-mail/Internet software and Excel Spreadsheet software.
Training Requirements
Expert knowledge on MainGate's systems, policies and procedures.
Class A CDL
TCE Training
Supervisory Responsibilities
Supervises Event Team at assigned events and at office on a rotating basis. Responsibilities include training employees; planning, assigning, and directing work; appraising performance, when needed; addressing complaints and resolving problems. Carries out supervisory responsibilities in accordance with the organization's policies and applicable laws.
Physical Demands
The employee must frequently lift and/or move up to 75 pounds and occasionally lift and/or move up to 100 pounds.
Regularly required to sit, stand, walk, and bend and move about the facility and/or other off-site locations.
Personal Protective Equipment
Proper protection may be required while performing specific tasks.
Work Environment
Works in a variety of different elements including office, warehouse, outdoor. Environment is not always climate controlled.
Exposed to dust, odors, noise.
While performing the duties of this job, the employee is frequently exposed to outside weather conditions while working lengthy hours in any given day, week or event.
Legends is an Equal Opportunity employer. All qualified applicants will receive consideration for employment without regard to race, color, religion, sex, age, national origin, disability, or genetic information.