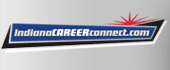 Job Information
Merck

Executive Director Regional, Operations and Compliance

in

Indianapolis

,

Indiana
Job Description
We are a research-driven biopharmaceutical company. Our mission is built on the simple premise that if we "follow the science" that great medicines can make a significant impact to our world. We believe that a research-driven enterprise dedicated to world-class science can succeed by inventing medicine and vaccine innovations that make a difference for patients across the globe.
Our Clinical and Pharmacovigilance teams manage studies to provide the safety and efficacy data required for regulatory approval of potential new drugs, vaccines and new indications for existing products. We ensure we conduct high quality clinical trials by integrating state-of-the-art technology and applying rigorous scientific and ethical standards.
The Executive Director is accountable for the management, execution and direction of regional clinical supply support for clinical trial operations. In addition, the role monitors, coordinates and responds to Quality and Compliance clinical supply activities and audits related to current Good Manufacturing Practices, Good Clinical Practices, Trade Compliance, and Financial & Tax Compliance, applicable to worldwide regulations and Company requirements for clinical supply and trial supported area(s). More responsibilities include providing assessments to senior management as to the compliance status and risk posture of supported regions, and for the direction of policies and procedures in alignment with current regulatory expectations. The role also ensures establishing appropriate communication channels and decision-making processes between Clinical Supply Chain (GCS)stakeholders (incl. GCS) and the organizations involved in executing clinical trials, incl. Global Clinical Trial Operations, Discovery Biology & Translational Medicine, and Global Medical Affairs.
This role reports to the Associate Vice President of Global Clinical Supply and will supervise 5-6 leaders and through them manage an organization of approximately 40 staff, incl. functional service provided staff. The incumbent must have an international perspective and excel in collaboration and managing the interface of Good Manufacturing Practice supply operations and Good Clinical Practice clinical trial operations.
This position will be responsible for:
• Providing guidance to GCS functional areas on the G(x)P aspects during the packaging, labeling and distribution of clinical supplies, including those at contractors or licensees. Evaluate opportunities and assess impact on compliance status. Ensure preparation and coordination for regulatory agency inspections.
• Ensuring support for the auditing and approval of documentation accompanying the internal and external audits for clinical supply to clinical sites, depots and patients. Ensure conformance to appropriate worldwide regulatory requirements.
• Remaining informed of current Quality and Compliance requirements and industry trends as described in applicable worldwide regulations and industry standards.
• Facilitating resolution of Research and Development (R&D) inter-disciplinary G(x)P, Trade Compliance, Financial & Tax Compliance issues in all stages of product and process development. Supporting R&D sites internationally (e.g. UK, Switzerland, China).
• Providing strategic input and operational leadership supporting the cross functional partnership with R&D Quality, Global Clinical Trial Operations, Discovery Biology & Translational Medicine, Global Medical Affairs, Regulatory Affairs, Pharmaceutical Sciences, Procurement, IT, Human Resources and Finance, in conducting Company clinical trials.
• Directing change adoption for the clinical supply chain strategy, including technology and IT system, clinical supply innovations and improvements, and environmentally sustainable solutions, in the different regions in the world.
• Supporting patient dosing convenience and compliance goals in the different regions in the world, aligned with local clinical trial execution.
• Manage and develop staff by defining objectives, coaching performance, enabling professional growth, and conducting performance development discussions.
Education:
• Eight (8) years with PhD or minimum of fifteen (15) years with B.S. /M.S. or of pharmaceutical, biological vaccine, clinical trial/ study/ operations, or government drug regulatory agency experience, with minimum of five (5) years in a managerial position.
Required:
• Broad comprehension, technical aptitude and experience covering the execution of clinical trials.
• Experience with clinical supply.
• Working knowledge of G(x)P, Trade and Financial/ Tax regulations.
• Demonstrate excellent stakeholder management, communication, and inclusive collaboration skills, including the ability to engage with senior/executive levels within and outside the organization.
• Demonstrated ability to organize and convey information and understand and interpret international regulations and policies influencing supported areas.
• Demonstrated ability to appreciate and operate in international and culturally diverse situations.
• Demonstrated interdisciplinary project management skills.
Who we are …
We are known as Merck & Co., Inc., Kenilworth, New Jersey, USA in the United States and Canada and MSD everywhere else. For more than a century, we have been inventing for life, bringing forward medicines and vaccines for many of the world's most challenging diseases. Today, our company continues to be at the forefront of research to deliver innovative health solutions and advance the prevention and treatment of diseases that threaten people and animals around the world.
What we look for …
In a world of rapid innovation, we seek brave Inventors who want to make an Impact in all aspects of our business, enabling breakthroughs that will affect generations to come. We encourage you to bring your disruptive thinking, collaborative spirit and diverse perspective to our organization. Together we will continue Inventing For Life, Impacting Lives while Inspiring Your Career Growth .
Invent. Impact. Inspire.
Current Employees apply HERE (https://wd5.myworkday.com/msd/d/inst/1422$1533/rel-task/3001$14.htmld)
Current Contingent Workers apply HERE (https://wd5.myworkday.com/msd/d/task/1422$4020.htmld)
US and Puerto Rico Residents Only:
Our company is committed to inclusion, ensuring that candidates can engage in a hiring process that exhibits their true capabilities. Please click here (https://survey.sogosurvey.com/r/aCdfqL [survey.sogosurvey.com]) if you need an accommodation during the application or hiring process.
For more information about personal rights under Equal Employment Opportunity, visit:
EEOC Poster (https://www.dol.gov/sites/dolgov/files/ofccp/regs/compliance/posters/pdf/eeopost.pdf)
EEOC GINA Supplement​
OFCCP EEO Supplement (https://www.dol.gov/ofccp/regs/compliance/posters/pdf/OFCCP_EEO_Supplement_Final_JRF_QA_508c.pdf)
We are proud to be a company that embraces the value of bringing diverse, talented, and committed people together. The fastest way to breakthrough innovation is when diverse ideas come together in an inclusive environment. We encourage our colleagues to respectfully challenge one another's thinking and approach problems collectively. We are an equal opportunity employer, committed to fostering an inclusive and diverse workplace.
Search Firm Representatives Please Read Carefully
Merck & Co., Inc., Kenilworth, NJ, USA, also known as Merck Sharp & Dohme Corp., Kenilworth, NJ, USA, does not accept unsolicited assistance from search firms for employment opportunities. All CVs / resumes submitted by search firms to any employee at our company without a valid written search agreement in place for this position will be deemed the sole property of our company. No fee will be paid in the event a candidate is hired by our company as a result of an agency referral where no pre-existing agreement is in place. Where agency agreements are in place, introductions are position specific. Please, no phone calls or emails.
Employee Status:
Regular
Relocation:
International
VISA Sponsorship:
Yes
Travel Requirements:
10%
Flexible Work Arrangements:
Remote Work
Shift:
1st - Day
Valid Driving License:
No
Hazardous Material(s):
Number of Openings:
1
Requisition ID: R103695
Merck