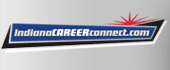 Job Information
Defense Finance and Accounting Service

FILE CLERK

in

Indianapolis

,

Indiana
Summary
Defense Finance and Accounting Services (DFAS) mission is to lead the DoD in finance and accounting by ensuring the delivery of efficient, exceptional quality pay and financial information. We take pride in serving the men and women who defend America. DFAS is seeking goal-oriented people who like a challenge and care about serving our country. We offer rewarding careers in finance, accounting, information systems, contracting services, human resources, clerical work and many other areas.
Responsibilities
Maintains established files in accordance with the office file plan so materials may be easily retrieved.
Reads, classifies, and marks material for indexing and cross-indexing in decimal and alphanumeric systems which may be extensively cross-referenced.
Maintains technical order requisition and distribution records in accordance with applicable regulations using required forms and procedures.
Performs clerical work, such as receptionist, supply and other office support duties.
Maintains technical order requisition and distribution records in accordance with applicable regulations using required forms and procedures.
Requirements
Conditions of Employment
Qualifications
One year of generalized experience equivalent in level of difficulty and responsibility to that of the next lower grade (GS-03) within the federal service, which demonstrates the ability to perform the duties of the position, is required. GS-04 generalized experience is defined as: experience of progressively responsible clerical, office, or other work that indicates ability to acquire the particular knowledge and skills needed to perform the duties of the position to be filled. Volunteer Experience: Experience refers to paid and unpaid experience, including volunteer work done through National Service programs (e.g., Peace Corps, AmeriCorps) and other organizations (e.g., professional; philanthropic; religious; spiritual, community, student, social). Volunteer work helps build critical competencies, knowledge, and skills and can provide valuable training and experience that translates to paid employment. You will receive credit for all qualifying experience, including volunteer experience. Time-in-Grade: Current or former federal employees who have held a GS position in the preceding 52 weeks, must meet the time in grade requirement. To be considered for the GS-04 applicants must have served 52 weeks as a GS-03 or higher in the Federal service.
Education
GS-04 Substitution of Education for Experience: Two years of successfully completed education above the high school level in any field for which high school graduation, or the equivalent, is a prerequisite may be substituted to meet the general experience required. Equivalent combinations of successfully completed post-high school education and experience may be used to meet total experience requirements. If you are using education to substitute for the specialized experience, you must submit transcripts at the time you apply. To be creditable, education must have been obtained in an accredited college or university. You must report only attendance and/or degrees from schools accredited by accrediting institutions that are recognized by the U.S. Department of Education (http://www2.ed.gov/admins/finaid/accred/index.html).
Additional Information
Moving expenses will not be paid. The Tax Cuts and Jobs Act of 2017 makes certain reimbursements/payments taxable. For information on these changes and the Relocation Income Tax Allowance (RITA), for which some appointees are eligible, click here. For positions where relocation is paid (see Location block of vacancy announcement), you can learn more about relocation allowances and entitlements. A two year probationary period may be required. Telework availability will be based upon the mission requirements and supervisory determination. We may use this announcement to fill additional vacancies within 90 days of the closing date. Travel requirement is none. Retired Civil Service Employee: Employment of retired Federal employees receiving an annuity is subject to the requirements of the Department of Defense (DoD) policy guidance. (See DoD Instruction 1400.25, Volume 300, at http://www.dtic.mil/whs/directives.) Males born after 12-31-59 must be registered or be exempt from Selective Service (see http://www.sss.gov). Interagency Career Transition Assistance Program (ICTAP) Priority Consideration: If you are a displaced Federal Civil Service employee and attain a rating of at least 90, you may be entitled to receive special priority selection under the ICTAP. For more information on ICTAP, click here ICTAP Guidance. NOTE: If you have never worked for the Federal Government, you are NOT ICTAP eligible. If you are unable to apply online or need to fax a document you do not have in electronic form, view the following link for information regarding an Alternate Application. Pay for first time hires to the Federal Government will typically be set at step 1 salary range for their respective grade level.