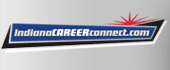 Job Information
Masco Corporation

Finance Manager

in

Indianapolis

,

Indiana
Job Description
Purpose:
Are you looking for a leadership opportunity that will grow your skills in leadership, finance and accounting? Delta Faucet has an outstanding opportunity for an emerging finance leader to join our FP&A team. The Finance Manager position provides leadership and direction for a broad range of duties within Finance including accounting, standardized and non-standardized financial reporting, partner service levels, ad hoc financial analysis, standardized process oversight and optimization, budgeting and team member talent development.
Nature & Scope:
This leader will operate within a three-member leadership team within FP&A. Currently this position will have three direct reports.
This manager position ensures a high level of service to the Trade Channel of Delta's overall business. This includes responsibility for channel program accounting and analysis, new program or promotion analytical support, ad hoc report development and standardized reporting optimization, warehouse adjustment processes impacting commissions, builder incentive accounting and analysis as well as team member engagement in NPD analytics. In addition to the Trade Channel focused responsibilities, this manager will be responsible for our Contract Management Processes which includes contract approval routings and GAAP treatment for each contract.
In additional to engagement with Finance and Non-Finance leadership, this Manager will work extensively with the VP, Trade Channel and his/her team to ensure outstanding decision making tools, reporting and analytics are being provided timely and credibly.
Principal Accountabilities:
Identifies and leads Continuous Improvement activities related to Trade Channel accounting, analysis, reporting and service

Leadership in driving next generation financial reporting through BI visualization technology

Drives improvements in service levels to the Trade Channel organization

High contributor to channel and consolidated sales forecasting processes

Analytic support for Trade Channel long range plan (LRP)

Oversees and drives optimization in warehouse adjustment processes

M&A support – as needed

Ensures accurate accounting and reporting of Trade Channel GTN programs (builder)

Oversight of contract accounting to ensure proper GAAP reporting

Contract approval process compliance

Optimizes critical management reporting for Trade Channel sales and spending

Sets objectives for department and provides mentoring and feedback for direct reports

Journal entry and Balance Sheet reconciliation reviews monthly

Timely and accurate financial close each month-end

Leads annual budget and sales goal processes for Trade Channel

Oversees monthly Contract Settlement Management processes with SAP

Manages people resources for timely and accurate month-end financial close and subsequent management reporting

Training and oversight of NPD analytics for team members

Proactive talent development of team members
Education & Experience:
The ideal candidate will possess a B.S. degree in Finance or Accounting from a 4-year college or university and 5-10 years of dynamic financial experience. MBA, CPA or CMA desired, but not required. Experience in SAP and Microsoft Power BI are highly desired.
In addition to having an effective working knowledge of GAAP, the ideal candidate must possess excellent problem-solving, teaming, prioritization and service minded skills and attributes.
It is important that this individual have highly developed communication skills including the ability to communicate at all levels of an organization and maintain confidentiality. This person must exhibit a high degree of professional excellence characterized by sound independent judgment, initiative, high standard of ethics and an aptitude to develop others. Must be able to work with minimal direct supervision.
At Delta Faucet Company, we view diversity as a mosaic of thoughts and perspectives that come from people's varied cultural backgrounds, experiences, education, career paths and other influences that make each of us unique. For us, inclusion means welcoming differing opinions, collaborating, allowing people to come to work as who they are and recognizing everyone's contributions. We know that in a diverse, inclusive company, ideas flow freely, all voices are heard and all perspectives are valued. ​Delta Faucet Company continuously strives to be this kind of organization. Diversity and Inclusion (D&I) supports our inherent values, makes us more relevant to customers and consumers and inspires innovation. It is not a goal or a program; it is a vital ingredient in our formula for success and a key to our future growth.
Company
Delta Faucet Company
Shift
Full or Part Time
Full time
Masco Corporation (the "Company") is an equal opportunity employer and we want to have the best available persons in every job. The Company makes employment decisions only based on merit. It is the Company's policy to prohibit discrimination in any employment opportunity (including but not limited to recruitment, employment, promotion, salary increases, benefits, termination and all other terms and conditions of employment) based on race, color, sex, sexual orientation, gender, gender identity, gender expression, genetic information, pregnancy, religious creed, national origin, ancestry, age, physical/mental disability, medical condition, marital/domestic partner status, military and veteran status, height, weight or any other such characteristic protected by federal, state or local law. The Company is committed to complying with all applicable laws providing equal employment opportunities. This commitment applies to all persons involved in the operations of the Company regardless of where the employee is located and prohibits unlawful discrimination by any employee of the Company.
Masco Corporation is an E-Verify employer. E-Verify is an Internet based system operated by the Department of Homeland Security (DHS) in partnership with the Social Security Administration (SSA) that allows participating employers to electronically verify the employment eligibility of their newly hired employees in the United States. Please click on the following links for more information.
E-Verify Participation Poster: English & Spanish at https://e-verify.uscis.gov/web/media/resourcesContents/E-VerifyParticipationPoster_ES.pdf
E-verify Right to Work Poster: English at https://www.uscis.gov/sites/default/files/USCIS/Verification/E-Verify/E-VerifyNativeDocuments/RighttoWorkPosterEnglish.pdf , Spanish at https://www.uscis.gov/sites/default/files/USCIS/Verification/E-Verify/E-VerifyNativeDocuments/RighttoWorkPosterSpanish.pdf
#LI-DNI
#CB, #MONS-PLUMB
Masco Corporation is a global leader in the design, manufacture and distribution of branded home improvement and building products. Our products enhance the way consumers all over the world experience and enjoy their living spaces. Our portfolio of industry-leading brands includes Behr® paint; Delta® and Hansgrohe® faucets, bath and shower fixtures; Kichler® decorative and outdoor lighting and HotSpring® spas, to name a few.
At Masco, we believe in better living possibilities—for our homes, our environment and our community. Across our businesses and geographies, we seek out these possibilities to grow ourselves, enhance our consumers' lives, create returns for our shareholders and improve the world around us. We believe a strong, supportive presence in the communities where we live, work and do business is vital. We partner with organizations that are as driven as we are to support the growth of our communities, encourage and enable equity and provide safe, affordable housing for all families.
Masco Corporation