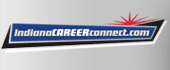 Job Information
Defense Finance and Accounting Service

FINANCIAL SYSTEMS SPECIALIST

in

Indianapolis

,

Indiana
Summary
Who may apply: All US Citizens Position is located in: Information and Technology Directorate, Payroll Services. This job announcement may be used to fill similar positions on other teams in the I&T Directorate.
Responsibilities
Requirements
Conditions of Employment
null
Qualifications
Resumes for federal government positions need more detailed work descriptions and accomplishments than a typical private sector resume. Please be sure to clearly describe the full scope of your work experiences in your resume. One year of specialized experience equivalent in level of difficulty and responsibility to that of the next lower grade GS-09 within the federal service, which demonstrates the ability to perform the duties of the position, is required. Specialized experience is defined as: applying financial management to the design and development of financial or accounting systems; designing automated systems using appropriate principles, techniques, policies, and regulations; and providing technical advice regarding financial or accounting system operating problems. Volunteer Experience: Experience refers to paid and unpaid experience, including volunteer work done through National Service programs (e.g., Peace Corps, AmeriCorps) and other organizations (e.g., professional; philanthropic; religious; spiritual, community, student, social). Volunteer work helps build critical competencies, knowledge, and skills and can provide valuable training and experience that translates to paid employment. You will receive credit for all qualifying experience, including volunteer experience.
Education
null
Additional Information
null