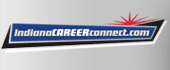 Job Information
OfferPad, LLC

General Manager, Real Estate Operations

in

Indianapolis

,

Indiana
Job Descriptions:
Position Summary
The Market Director role is responsible for the growth, development and P&L performance of a specific market. This leadership role will develop and propose market goals partnering with the Regional Director and Chief Investment Officer to ensure all KPI targets are met. This leader will partner and coordinate with the Home Builder Alliance division and other ancillary businesses at the market level, and serve as the point of contact for other business functions such as Marketing, People Operations, IT, Finance, etc. The Market Director will evaluate and improve processes and establish best practices to build a world-class organization.
Essential Functions
Forecast and manage the budget for the specific market; commit to the market's financial goals, evaluate market expenses and maintain profitability and produce results.

Own performance metrics in the specific market; monitor key metrics on a daily, weekly and monthly basis and dig into root causes to understand and address emerging trends.

Develop the growth strategy in the specific market; partner with Corporate to set goals and with the operation team to execute across channels. Collaborate and partner with Corporate Leadership to ensure objectives are met.

Offer real estate guidance, market expertise and leadership to the real estate team.

Focus on improving inefficiencies and reducing timelines.

Look for new ways to expand the business and serve customers better than the competition.

Be the external face of Offerpad in the specific market; represent Offerpad to local press and important industry partners and vendors.

Facilitate communications between the specific market and Corporate; update the company on performance in the market, and make sure the team is up to speed on everything the company is working on nationally.

Hire, coach, develop and manage performance of all team members. Ensure Offerpad values are adhered to and consistently demonstrated.
Required Experience:
Minimum Qualifications
7+ years of experience in real estate, operations, marketing or general management

2+ years of experience running a business or business unit

A minimum of 2 years' experience leading a real estate team

Experience managing teams in a fast paced and changing environment

Ability to be independent and a self-starter; is self-motivated and takes initiative

Exhibits sound judgment and swift decision-making skills

Ability to think creatively and come up with solutions

Strong organization skills, accurate, and detail-oriented strong work ethic, ability to learn quickly and adapt to change, and possess a positive attitude

Strong organizational and time-management skills
Preferred Qualifications
Keyword: general manager
Why Work with Offerpad?
It's simple: We're here to help. We help people by providing the best way to buy and sell a home. Period. If you're passionate about helping people, too, in an environment where every day matters, where you'll thrive on innovation, collaboration and recognition for your inspiring ideas and be rewarded for your results, then welcome home to Offerpad!
We're a fast-growing, fast-moving, compassionate customer-obsessed team of like-minded business disruptors who are continually challenging and changing the way traditional real estate works. We're all about homes, not houses. Since 2015, we've grown from an entrepreneurial upstart in three markets to an industry-leading technology innovator with more than 500 happy humans working together to help customers in 900+ cities and towns across the country. As we continue to grow and expand, our goal remains the same: Make the process as seamless and stress-less as possible to help them move freely and enjoy the best customer experience available.
While we work hard to serve our customers – we have a 95% customer satisfaction rating and 84% Net Promoter Score -- we also work hard at taking care of one another. We're family here, we work hard but we have a lot of fun. Our culture is one of inclusivity and support, one that values results, nourishes creativity and relishes -- and rewards -- each other's success.
If home is where your heart is and making people happy is your passion, we welcome you to join our team of intrepid innovators, technology gurus, real estate experts and all-around great people at Offerpad! Check our current job postings below to see everything we have to offer!
Offerpad can offer you:
Competitive compensation

The opportunity to make a difference in a fast-growing, startup environment

Strong, collaborative team culture

Benefits, including medical, dental and vision coverage, 401(k)

Mileage reimbursement (where applicable for role)

11 paid holidays a year

Flexible PTO
From: Offerpad