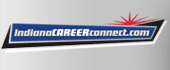 Job Information
Indianapolis Motor Speedway

IMS Ticket Operations Coordinator, Seasonal

in

Indianapolis

,

Indiana
POSITION TITLE: Ticket Operations Coordinator, Seasonal
DEPARTMENT: Tickets
REPORTS TO: Manager of Ticket Operations
POSITION LOCATION: Indianapolis, IN
FLSA STATUS: Non-Exempt
WORKER CATEGORY: Seasonal (Temporary)
DURATION OF POSITION: January to September 2021
COMPANY SUMMARY:
The Indianapolis Motor Speedway is the worldwide leader in motorsports entertainment and the largest spectator sporting facility in the world. However, we are also about people. A talented staff with diverse skills that are used to the fullest in order to stage the world's great motor racing events. Employees at IMS are challenged daily to excel in an environment featuring a pace that matches the high speed of the machines that race at our famous facility. Working for us is a demanding, yet rewarding, endeavor for dedicated professionals who want to reach their ultimate potential amid the excitement, tradition and pageantry of the World's Greatest Race Course.
POSITION SUMMARY:
The role of the Seasonal Customer Service Representative is to provide support for all ticket department activities for each major IMS event: INDYCAR Grand Prix, Indianapolis 500, Brickyard 400 and any other ticket-related event.
SPECIFIC DUTIES:
Customer Service
Provide all guests a positive first impression of the Indianapolis Motor Speedway by offering superior, individualized guest service.

Communicate effectively with guests via telephone, face-to-face and email to establish their needs efficiently and provide accurate information regarding all IMS events.

Provide exceptional customer service to all internal and external clients.
Ticket Sales and Service
Aid guests with the purchase and distribution of tickets, parking and any applicable add-ons.

Handle cash responsibly and accurately, with the ability to balance monies by batch to submit to Financial Coordinator.

Problem-solve by effectively communicating with guests to locate and deliver will-call/guest tickets.

Ability to be flexible and effectively explain premium/seasonal ticket packages to consumers.

High level of knowledge of IMS facility and familiarity with stands, parking areas and special event sites.

Accurately operate IMS computer ticket system (SCORE) to process daily ticket orders and payments for packaging and fulfillment of all event tickets.

Pull, package and prepare all products for mailing orders for all events.

Accurately maintain confidential customer and business information.

Operate and maintain remote ticket locations during event times as assigned.
Other
Enthusiasm for and commitment to the company and its Vision, Mission and Values.

Other responsibilities as assigned by the Manager of Ticket Operations.
QUALIFICATIONS:
Supervisory Responsibilities
This position does not have any supervisory responsibilities.
Education
Graduate with Bachelor's degree or currently enrolled in an accredited college or university. Any equivalent combination of experience and training which provides knowledge and abilities necessary to perform this position.
Skills/Experience
Superior customer service skills and service-oriented philosophy.

Strong knowledge of MS Office, with an emphasis on Excel, Word and PowerPoint.

High level of integrity and ability to maintain confidentiality.

Innovative and critical thinker, self-starter with problem solving skills with results driven goals.

Effective communication and relationship building skills; both verbal and written.

Ability to work in a role that requires attention to detail, organizational and time management skills.

Demonstrated ability to multi-task and prioritize in a fast-paced environment. Proven ability to handle pressure with time constraints, while simultaneously maintaining multiple responsibilities efficiently and accurately.

Highly motivated and resourceful self-starter with a positive attitude.

Ability to work independently and as part of a team.
Travel/Work Hours
No travel.

General office hours are Monday through Friday, 9 a.m. to 5 p.m. Candidate must be able to work overtime, evenings, weekends and holidays such as Memorial Day and July 4th Weekends. Flexibility and adaptability are key skills needed for this role.
PHYSICAL DEMANDS:
The physical demands described here are representative of those that must be met by an employee to successfully perform the essential functions of this job.
Physical demands are light, consisting primarily of sitting, standing and walking. Must be able to lift up to 50 pounds. Must be able to see and hear in the normal range with or without correction, and communicate verbally and in written form with great facility and must be able to be understood. Must have the stamina to work long hours and must be willing to work an irregular schedule, which may include weekends or evenings.
WORK ENVIRONMENT:
The work environment characteristics described here are representative of those an employee encounters while performing the essential functions of this job. Reasonable accommodations may be made to enable individuals with disabilities to perform the essential functions.
Work is performed in an office environment with other workers. Incumbent shall be exposed to those conditions normally encountered in a business office environment. Incumbent is faced with constant interruptions and must meet with others on a regular basis.
EQUAL OPPORTUNITY EMPLOYER:
Penske Entertainment provides equal employment opportunities (EEO) to all employees and applicants for employment without regard to race, color, religion, gender, sexual orientation, gender identity, national origin, age, disability, genetic information, amnesty or status as a covered veteran in accordance with applicable federal, state and local laws. The Company complies with applicable state and local laws governing nondiscrimination in employment in every location in which the company has facilities and/or events.