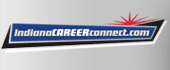 Job Information
Sylvan Learning

Instructional Coach - Daytime

in

Indianapolis

,

Indiana
Do you love teaching and thrive in that moment when a child learns something new and their face lights up with excitement but prefer a smaller setting than the classroom? Do you want to come alongside the families in our community as they adjust to virtual and hybrid learning? 
In this high performing, learning environment, you're working with a students to help them see the "light bulb" moments daily. You're building skills while building confidence. You're doing something that feels like more than just a paycheck. You're the difference maker. If it sounds like something you would love, keep reading…
Sylvan Learning of Indiana is currently hiring an Instructional Coach to provide guidance during our daytime programming.  The Instructional Coach plays a crucial role in delivering a high-level of academically focused guidance and direction to the students while at the same time building positive and confidence boosting rapport with the student. This position is educational and relational. Still excited? You guessed it, keep on reading…
Skills/Requirements
Love Teaching!.
Love playing chess—always ready to think one play ahead.
Multitask like it is going out of style.
Know how to control and manage your own time—Ferris Bueller should not be your role model.
Like people—seriously, do we need to say more?
Find kids fun—again, do we need to say more?
Believe in making a commitment and sticking to that commitment.
Believe in the power of Radical Honesty.
Can embrace the phrase—"it always works out."
Love to learn and see feedback as an opportunity to grow.

Hold a bachelor's degree in education and state issued teaching license. If you're a force to be reckoned with in the world and you want to hear more about our dream and how it fits with your dream, and if you're excited to be a part of a fast growing and fast paced company in order to make a difference in a child's life, take the leap and submit your application today.