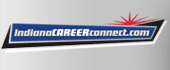 Job Information
UnitedHealth Group

Insurance Inside Sales Representative - Remote Nationwide or Tethered to North Richland Hills TX or Indianapolis, IN

in

Indianapolis

,

Indiana
In addition to the hourly rate and performance incentive, you can expect to receive a one-time signing bonus of $1,000 if hired for this role.
Our customers need an advocate to help them look at all their options. As an Inside Sales Insurance Product Advisor, you will be responsible for taking inbound phone calls from customer leads. No prospecting, no cold calling required! You will match customers with insurance products that best fit their individual needs and can help improve their lives. Our extensive training program paves the way for success, teaching you our technology, product portfolio, and sales methodology through hands-on classroom-based instruction. Once trained, you will be responsible for working 25 + sales opportunities per day, guiding customers to the right insurance product solutions.
Working Scheduled: This position is full-time (40 hours per week) Monday - Saturday, with several shifts available within the following operation hours 8:00 a.m. to 10:00 p.m. EST Monday - Thursday. Friday 8:00 a.m. to 8:00 p.m. EST, Saturday and 9:00 a.m. to 5:30 p.m. EST.
During training, new employees will be working an 8:00 a.m. to 4:45 p.m. shift. After successful completion of training, new employees will select from available shift options, keeping in mind our focus to support a work - life balance.
You'll enjoy the flexibility to telecommute* from anywhere within the U.S. as you take on some tough challenges.
Our team is based out of Indianapolis, IN and North Richland Hills, TX. If you are located in these markets, please apply to the following requisition as this would be an onsite opportunity:
Responsibilities:
Respond via telephone or email to determine their needs and to present product recommendations through a consultative sales process

Quote customers on available product options and accurately explain plan details

Respond to questions from consumers regarding UnitedHealth One products, services, website logins or navigating the website

Complete necessary research on consumer questions and issues using multiple systems and resources and prepare appropriate responses

Conduct outgoing calls to provide answers and additional information to consumers

Record all required supporting documentation from phone calls and written correspondence to ensure compliance and provide accurate tracking

Participate in training opportunities to develop advanced product knowledge in order to share current information while generating and delivering product recommendations and quotes to customers

Build positive business relationships with consumers to ensure continued interest in UnitedHealth Group's products and services

Achieve monthly performance goals and objectives as outlined by leadership
You'll be rewarded and recognized for your performance in an environment that will challenge you and give you clear direction on what it takes to succeed in your role as well as provide development for other roles you may be interested in.
Required Qualifications
1 year of related experience including analyzing and problem solving for customers is required

Minimum education level of a high school diploma or GED; or equivalent experience

Demonstrated ability in using computer and Windows PC applications including strong keyboard and navigation skills, and learning new computer programs

Ability to work regularly scheduled shifts within our hours of operation including the training period and successfully complete the training program including demonstrating proficiency of the material

State health/life license is not required at time of hire; however, hired individuals must obtain the necessary state health / life licensing within 30 days of employment. This expense will be covered by the company

If you need to enter a work site for any reason, you will be required to screen for symptoms using the ProtectWell mobile app, Interactive Voice Response (i.e., entering your symptoms via phone system) or similar UnitedHealth Group-approved symptom screener. When in a UnitedHealth Group building, employees are required to wear a mask in common areas. In addition, employees must comply with any state and local masking orders
Preferred Qualifications
1+ years sales experience with documented success

Spanish proficiency
UnitedHealth Group is an essential business . The health and safety of our team members is our highest priority, so we are taking a science driven approach to slowly welcome and transition some of our workforce back to the office with many safety protocols in place. We continue to monitor and assess before we confirm the return of each wave, paying specific attention to geography-specific trends. We have taken steps to ensure the safety of our 325,000 team members and their families, providing them with resources and support as they continue to serve the members, patients and customers who depend on us.
You can learn more about all we are doing to fight COVID-19 and support impacted communities: click here (https://www.unitedhealthgroup.com/newsroom/addressing-covid.html) .
*All Telecommuters will be required to adhere to UnitedHealth Group's Telecommuter Policy.
Colorado Residents Only: The hourly range for Colorado residents is $15.00 to $19.23. Pay is based on several factors including but not limited to education, work experience, certifications, etc. As of the date of this posting, In addition to your salary, UHG offers the following benefits for this position, subject to applicable eligibility requirements: Health, dental, and vision plans; wellness program; flexible spending accounts; paid parking or public transportation costs; 401(k) retirement plan; employee stock purchase plan; life insurance, short-term disability insurance, and long-term disability insurance; business travel accident insurance; Employee Assistance Program; PTO; and employee-paid critical illness and accident insurance.
Diversity creates a healthier atmosphere: UnitedHealth Group is an Equal Employment Opportunity/Affirmative Action employer and all qualified applicants will receive consideration for employment without regard to race, color, religion, sex, age, national origin, protected veteran status, disability status, sexual orientation, gender identity or expression, marital status, genetic information, or any other characteristic protected by law.
UnitedHealth Group is a drug - free workplace. Candidates are required to pass a drug test before beginning employment.
Job Keywords: Insurance Sales Representative, Insurance, Sales, Telecommute, Nationwide, remote, work from home, work at home, WFH, WAH, North Richalnd Hills, TX, Texas, Indianapolis, IN, Indiana, hiring immediately, #RPO, UHO1k
UnitedHealth Group