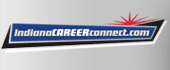 Job Information
The Salvation Army - Metro Division

Intake Specialist 2

in

Indianapolis

,

Indiana
Overview
The Salvation Army Mission:
The Salvation Army, an international movement, is an evangelical part of the universal Christian church. Its message is based on the Bible. Its ministry is motivated by the love of God. Its mission is to preach the gospel of Jesus Christ and to meet human needs in His name without discrimination.
Job Objective:
Provides auditing and support to the Lead Intake Specialist for compliance adherence. Assures all intake and admission screenings are filled out appropriately and have the proper signatures. Ensures income verification is completed during the intake process to adhere with contractual obligations. Correspond with external referral sources to accommodate appropriate service needs of consumers. Reviews charts completed by assessment team and reports findings to the Clinical Manager.
Responsibilities
Conducts intake/admission screening including: collecting demographic and background information, emergency contacts, consumer admission agreement and responsibilities part I and II, and orientation to SAHLC services and expectations

Completes financial screening with each consumer which includes the following: Consumer Fee Agreement, Fee Reduction Form, Verification of Income, and WorkOne consent

Process each WorkOne consent online to electronically verify consumer employment/financial history to ensure accurate billing is accepted upon assessment

Submit financial discrepancies to the Business Services Supervisor

Conducts health assessment with each consumer regarding HIV/AIDS and Communicable Disease

Staff all cases in a weekly multi-disciplinary team meeting to assess the appropriate treatment level of care and diagnosis

Maintains consumer confidentiality according to Federal regulations and The Salvation Army standards.

Ensures the following is completed with each consumer: Acknowledgement of Receipt of Privacy Notice and Consent to Release Protected Health Information

Completes the Consumer File Checklist to review documentation errors or omissions

Audits consumer charts and maintains tracking for timely corrections

Ensures compliance with contractual standards and ensures each consumer completes the appropriate Tobacco Cessation screening.

Prepares assessment paperwork to obtain the appropriate signatures for credentialed personnel.

Attends staff meetings, departmental meetings, seminars/conferences and in-service training programs as scheduled

Maintains all certifications by meeting certification requirements

Enters all the required consumer information into the EMR system

Other duties as assigned
Qualifications
Education: Master's degree in human services with ability to be on the licensing track for LCAC, LMHC, or LCSW preferred.
Background Checks:Must pass a CPS history checks, Local Law Enforcement background check and the Salvation Army's background check. Finidings may disqualify an individual for this position
Experience:Two years of office experience
Certifications: Must be working toward or currently have CADAC certification. Must have a valid driver's license and maintain the Salvation Army Driver's qualification standard.
Skills/Ablilites:Ability to speak, write and understand english in a manner sufficient for effectiv communicationb with leadership, staff and consumers. If in recovery, must demonstarte a minimum of 2 years sobriety, including emotional and social stability.
Supervisory Responsibility: No supervisory responsibility for this position
The physical requirements described here are representative of those that must be met by an employee to successfully perform the duties of this job. Reasonable accommodation may be made to enable individuals to perform the essential functions of this job.
Physical Requirements Include: Fluent speaking, hearing and vision ability, and excellent manual dexterity. Lifting, pulling and pushing of materials up to 25 pounds
T ravel: Position may require occasional travel for training
Working Conditions: Work is performed in a typical office environment. Full-time position; may require some weekend and evening work
All employees recognize that The Salvation Army is a church and agree that they will do nothing as an employee of The Salvation Army to undermine its religious mission.
Job LocationsUS-IN-Indianapolis
Job ID 2021-17661
of Openings 1
Category Harbor Light
Type Regular Full-Time