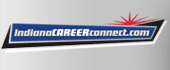 Job Information
Drees Homes

Land Project Manager

in

Indianapolis

,

Indiana
Our company's mission is to be America's leading private homebuilder. We are focused on delivering to our customers the home and features that they uniquely desire with the craftsmanship, durability and a long standing reputation that's uniquely Drees.
Drees Homes, family-owned and operated for over 90 years, is ranked as the twenty-ninth largest home builder in the country by BUILDER media brand as well as the thirteenth largest privately-owned home builder in the country.
Drees has been recognized with many prestigious industry honors, including the home building industry's equivalent of the Triple Crown, winning all three major industry awards: America's Best Builder, National Housing Quality Award and National Builder of the Year.
Headquartered in Ft. Mitchell, Kentucky, Drees operates in Northern Kentucky; Cincinnati and Cleveland, OH; Indianapolis, IN; Jacksonville, FL; Nashville, TN; Raleigh, NC; Washington D.C./Maryland/Virginia ; Austin, Houston, and Dallas, TX. The company operates as "Drees Custom Homes" in Texas.
Drees Homes is seeking an experienced Land Project Manager for our Indianapolis, IN division. The Land Project Manager is responsible for preparation of site analysis surveys, design, project plans and specifications, acquisition packages and land development cost estimates.
Duties and Responsibilities:
Monitor effort being put forth for planning and zoning.

Provide and assist Land Acquisition Manager with any pertinent information on a proposed site that will assist in site analysis.

Maintain land development files and keep log of development progress.

Attend all meetings with Engineers and Development Contractors to review engineering and construction plans to ensure final development plan is accurate and meets budget.

Schedule and supervise all on-site engineering and on-site development subcontractors to ensure specifications, time schedules, and budgeted costs are being followed and controlled.

Approve all on-site engineering or development subcontractor modifications.

Schedule and supervise all utility companies for the installation and specifications of utilities.

Coordinate with Construction and Sales Managers to ensure best opening of subdivisions.

Complete all subdivision regulations for dedication in order to release all bonds.

Review and approve all invoices for accuracy and completion on a timely basis.

Meet with the Developer and Construction Manager to walk subdivision and prepare a checklist of items to be completed.

Maintain control for overhead indirect costs.

Prepare and review reports.

As necessary, assist Land Acquisition Manager in the search for Land.
Knowledge and Skills:
Knowledge of home building and the Real Estate industry

Strong professional and interpersonal communication skills

High level of proficiency with Microsoft Office suite of products

Self motivated to succeed

Analytical, detailed, organized and efficient approach to accomplishing goals.

Strong clerical aptitude skills.
Requirements:
Bachelors degree required, preferably in engineering, landscape architecture, or planning

At least 2 years experience of residential land development required

Previous experience in creating land development estimates required

Previous experience running proformas and cost analysis.

Established relationships with development contractors preferable.
Equal Opportunity Employer / Drug-Free Work Place
To learn more about Drees Homes, please visit our website – www.dreeshomes.com.
ID: 2020-2224
FLSA Status: Exempt
Community: NA
Street: 900 East 96th Street