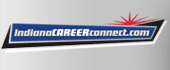 Job Information
Damar Services, LLC

Laundry Attendant

in

Indianapolis

,

Indiana
Laundry Attendant
Starting Pay: $12.00/hour
We are hiring for the following shift:
At Damar Services our mission is to build better futures for children and adults facing life's greatest developmental and behavioral challenges. Our team of more than 900 human services professionals works collaboratively with families, referring organizations, government agencies and each other to achieve success for our clients. Along with valuable support from more than 1000 volunteers, we help those we proudly serve develop new skills, a greater sense of confidence — and most importantly — hope!
We are currently seeking a talented, motivated and detail oriented Laundry Attendant to join our highly skilled team.
Remarkable way you will make a difference...
Ensures all clothes and linens are clean and washed in a manner, which will preserve color, fabric, and avoid contamination and spreading of bacteria.

Complies with Blood-borne Pathogen policy when applicable.

Works with various cleaning chemicals and solutions and complies with regulatory standards.

Keeps laundry room and equipment clean.

Reports equipment problems immediately to supervisor.

Performs daily, weekly and monthly duties outlined in the Laundry Cleaning Policies and Procedures.

Supports other areas of Housekeeping by being crossed trained.
Rewards you can expect...
Receive world-class training of verbal intervention & physical management techniques

Opportunity to promote within 6 months

Enjoy Medical, Dental and Vision Insurance options

Receive up to $3,000 a year in Tuition Assistance

Save for your retirement with our 401(k) Plan Participation

Take care of loved ones through our Damar provided Life Insurance and additional voluntary options

Protect your income through Short Term and Long Term Disability Insurance options

Enjoy eligible holidays at home while getting paid with our Paid Holiday plan

Take paid time off for rest and relaxation with our PTO plan
What you need to be considered...
Be at least 21

Have a High school diploma or GED

Depending on the specific role you may need to possess a valid Indiana driver's license and good driving record

Successfully complete a pre-employment drug screen and physical.

Favorably meet and maintain Damar Services' background screening

Be clear of any felony convictions, substantiated charges of neglect or other disqualifying criminal offenses
Essential Job Functions
Physical: Primary functions require sufficient physical ability and mobility to work in an office setting; to stand or sit for prolonged periods of time; to occasionally stoop, bend, kneel, crouch, reach, and twist; to lift, carry, push, and/or pull light to moderate amounts of weight (up to 35lbs); to operate office equipment requiring repetitive hand movement and fine coordination including use of a computer keyboard; to travel to other locations using various modes of private and commercial transportation; and to verbally communicate to exchange information..
Vision: See in the normal visual range with or without correction.
Hearing: Hear in the normal audio range with or without correction.
Job Posting Title: Laundry Attendant
ID: 2020-4050
External Company Name: Damar Services, Inc.
External Company URL: www.damar.org
Street: 6067 Decatur Boulevard