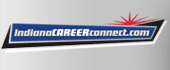 Job Information
Defense Finance and Accounting Service

LEAD LEGAL OFFICE SERVICES ASSISTANT (OA)

in

Indianapolis

,

Indiana
Summary
Who may apply: Current/Former Federal Employees (Competitive and Noncompetitive), VEOA, 30% or More Disabled Veterans, Certain Military Spouses (5 CFR 315.612), Certain Former Overseas Employees, ICTAP, Foreign Service Employees, Interchange Agreement, National Service (Peace Corps and VISTA), PPP DoD Military Spouse Preference eligibles, Veterans Recruitment Authority (VRA), and People with Disabilities (Schedule A).
Responsibilities
Distributes and balances workload, assures timely accomplishment of assigned work and keeps up to date on the progress of daily work.
Coordinates activities of the manager with other office managers to include storing, retrieving and integrating information for the manager's records or for dissemination.
Provides a wide spectrum of administrative and technical support in the performance of all administrative, technical, and clerical duties.
Performs office services functions for facilities/office management, training, budget, purchasing, forms and publications and related services of the General Counsel (GC), Principal Deputy General Counsel (PDGC) and Law Office Manager (LOM).
Manages OGC's Metrics Program by consolidating and analyzing information for specific weekly, quarterly, annual, or one-time reports.
Develops, amends and updates the annual budget for the OGC, which requires forecasting funding needs considering variables in the operating program requirements and possible areas of incomplete data.
Requirements
Conditions of Employment
Qualifications
One year of specialized experience equivalent in level of difficulty and responsibility to that of the next lower grade (GS-07) within the federal service, which demonstrates the ability to perform the duties of the position, is required. Specialized experience is defined as: maintaining budget, initial estimates from vendors and other budgetary duties; providing travel system support as a travel administrator; administrative support including, but not limited to scheduling meetings, appointments, and managing projects; respond to inquiries regarding specific information maintained in the legal office. Time-in-Grade: Current or former federal employees who have held a GS position in the preceding 52 weeks, must meet the time in grade requirement. Applicant must have served 52 weeks as a GS-07 or higher grade in Federal Service.
Education
GS-08 Substitution of Education for Experience: Eighteen months of graduate level education may be substituted to meet the specialized experience required when it is directly related to the work of the position being filled. Equivalent combinations of successfully completed graduate level education and experience may be used to meet total experience requirements. If you are using education to substitute for the specialized experience, you must submit transcripts at the time you apply. To be creditable, education must have been obtained in an accredited college or university recognized by the U.S. Department of Education (http://www2.ed.gov/admins/finaid/accred/index.html).
Additional Information
If you are unable to apply online, view the following link for information regarding Alternate Application. Moving expenses will not be paid. Telework availability will be based upon the mission requirements and supervisory determination. We may use this announcement to make a temporary promotion. For some positions, the temporary promotion may be made permanent without further competition. Selections are subject to restrictions resulting from the DoD Program for Stability of Civilian Employment. A two year probationary or trial period may be required. We may use this announcement to fill additional vacancies within 120 days of the closing date. This position is Non-Exempt from the Fair Labor Standards Act. Travel requirement is seldom, 1-24% of the time. This position is not covered by a bargaining unit. Retired Civil Service Employee: Employment of retired Federal employees receiving an annuity is subject to the requirements of the Department of Defense (DoD) policy guidance. (See DoD Instruction 1400.25, Volume 300, at http://www.dtic.mil/whs/directives)