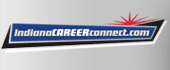 Job Information
Thermo Fisher Scientific

Machine operator

in

Indianapolis

,

Indiana
When you're part of the team at Thermo Fisher Scientific, you'll do important work, like helping customers in finding cures for cancer, protecting the environment or making sure our food is safe. Your work will have real-world impact, and you'll be supported in achieving your career goals.
Location/Division Specific Information
On site at Eli Lilly and Company. 1221 West Morris Street, Indianapolis 46221
How will you make an impact?
Working together with other techs by performing the following: leading organizational change; developing and empowering yourself; cultivating relationships; putting you and coworkers in a position to succeed, meeting your personal career goals while also achieving organizational goals; working with effective teams that apply their diverse skills and perspectives to achieve common goals; driving engagement and creating a climate where everyone is motivated to do their best.
What will you do?
Cleans packaging rooms and machinery in accordance to Standard Operating Procedures and Good Manufacturing Principles.

Performs manual and automated filling and packaging of blistered and bottled pharmaceutical products independently and approves in-process products at other stations.

Performs and ensures proper card and drug placement using various secondary card sealing machinery.

Labels and assembles both blinded (following a randomization schedule) and open clinical supplies in conjunction with other FCS personnel ensuring proper label placement and proper documentation of labeling activities.

Accurately counts out and prepares packaging supplies to ensure proper accountabilities prior to and at the completion of a job order. Assists Quality Assurance personnel, Production Supervisors and Line Leaders in staging and reconciliation of components as required.

Starts, stops, and operates packaging machinery that blisters, fills, wraps, labels, or packs pharmaceutical products.
How will you get here?
Education:
High school diploma or equivalent required.
Experience
Ability to read, write and complete basic mathematics calculations.

Hand-eye coordination, manual and finger dexterity, attention to detail, and the ability to do repetitive tasks and learn new ones with assistance from supervisors and fellow workers.

Dexterity and ability to perform various manufacturing/packaging operations.
Knowledge, Skills, Abilities
Long periods of standing while working in rooms .

Exerting up to 25 lbs. of force occasionally and/or 10 to 25 lbs. of force frequently to move objects.

Ability to wear respiratory equipment as needed.

Allergies to specific drugs may disqualify individuals from performing these duties.

Vision requirements for this position: Near Vision Acuity with minimum 20/40 corrected vision (clear vision at 20 inches or less), color vision, and the ability to adjust focus
At Thermo Fisher Scientific, each one of our 75,000 extraordinary minds has a unique story to tell. Join us and contribute to our singular mission-enabling our customers to make the world healthier, cleaner and safer.
Apply today! http://jobs.thermofisher.com
Thermo Fisher Scientific is an EEO/Affirmative Action Employer and does not discriminate on the basis of race, color, religion, sex, sexual orientation, gender identity, national origin, protected veteran status, disability or any other legally protected status.
Thermo Fisher Scientific is an Equal Opportunity Employer. All qualified applicants will receive consideration for employment without regard to race, creed, religion, color, national or ethnic origin, citizenship, sex, sexual orientation, gender identity and expression, genetic information, veteran status, age or disability status.
Thermo Fisher Scientific