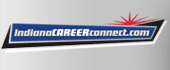 Job Information
International Paper

Maintenance B Technician

in

INDIANAPOLIS

,

Indiana
What if you were given the opportunity and responsibility to make a difference? It is time to embrace your Infinite Possibilities. This is your opportunity to be part of International Paper, a Fortune 500 company and global leader in paper and packaging products. IP is known for our commitment to the environment and to cutting-edge technology. We have spent more than 100 years creating new ideas, and we are looking for people who can collaborate to help us build on our history, while creating future success. We are committed to attracting, preparing, promoting and supporting our teams. At International Paper, you control your destiny. We offer benefits, challenges, global opportunities and total rewards. When we say Infinite Possibilities, we mean it.
International Paper (http://www.internationalpaper.com) is the world's largest paper and forest products company. Primary businesses include paper, packaging and forest products for a variety of end uses. International Paper is a Fortune 100 Company with operations around the globe. Our Indianapolis Retail and Display and packaging plant specializes in converting corrugated materials into boxes and displays for several large retailers.
OVERVIEW: This position is responsible for providing maintenance support to the Indianapolis Retail Display and Packaging plant. Starting wage range is $28.75-$29.85 plus a $0.25 shift differential for 2nd shifts and $0.35 for 3rd shifts.
JOB DESCRIPTION:
Responsible for diagnosing, repairing, replacing, and installing plant mechanical, electrical, hydraulic, and pneumatic systems for all plant equipment. Including machinery maintenance, lubrication, PM's, trouble shooting, repairing, upgrading, and possible installations.
Responsible for preventative maintenance on equipment, such as any servicing of conveyors, presses, stackers, etc.
Be able to read and understand mechanical prints, electrical wiring diagrams/schematics, AC/DC motors, pneumatic diagrams, and hydraulic diagrams.
Troubleshoot, repair and install mechanical components, electrical controls, AC/DC motors, pneumatic equipment, hydraulic equipment, bearings, and power transmission.
Must have good working knowledge of various meters (volt/amp meters, schematics, dial calipers, heat sensing guns, etc.)
Perform fabrication of equipment (welding both arc and gas) to desired needs. Be able to make adjustments on equipment to improve productivity. Be able to identify and locate unusual sounds that indicate potential trouble. Be able to dismantle equipment to gain access to defective parts.
Able to examine and determine to what degree parts have worn, and repair or replace parts as needed.
Should be able to operate metal, wood working, and hand tools to make and repair parts.
All tasks must be completed in a safe manner.
PPE Requirement: Steel-toed safety shoes, safety glasses, hearing protection, and other PPE based on task requirements
Required Tools: Employee must provide a large assortment of tools and their own toolbox.
MINIMUM REQUIREMENTS:
Minimum of three years maintenance experience in an industrial environment

Possess technical skills in all disciplines of industrial maintenance.

Working knowledge of PLC controlled equipment

Able to handle multiple projects at one time.

Outstanding analytical and decision making skills.

Good written and verbal communication skills.

Good interpersonal skills.

Strong organizational skills.

Basic computer skills.

Broad mechanical skills

Self-motivation

Strong electrical background a plus
Benefits: We offer a large variety of benefits including but not limited to; Medical, Dental, Vision, Pension, 401k, Tuition Reimbursement, Life Insurance, Short term and long term disability.
Equal Opportunity Employer: Minorities/Females, Individuals with Disabilities/Veterans
International Paper is an Equal Opportunity/Affirmative Action Employer. All qualified applicants will receive consideration for employment without regard to sex, gender identity, sexual orientation, race, color, religion, national origin, disability, protected veteran status, age, or any other characteristic protected by law.
International Paper