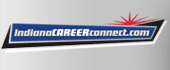 Job Information
Medxcel Facilities Management

Maintenance Mechanic II

in

Indianapolis

,

Indiana
Medxcel team members join together to serve our ministries across the country with highest level of care and safety. When you become a part of the Medxcel family you are part of a team who makes an impact day after day in the healthcare setting. Creating a healing and safe environment is our number one priority. In times of great change, we focus on the consistent care of our healthcare professionals and patients.
The Maintenance Mechanic II will perform preventive maintenance duties for Medxcel throughout the assigned working location of St. Vincent - Indianapolis, IN. The Maintenance Mechanic II also troubleshoots, diagnoses, and repairs mechanical systems and equipment for the facilities. The Maintenance Mechanic II may be assigned more complex assignments that include multiple systems or cross-departmental interaction to complete the maintenance or repair. Specialized knowledge and expertise in HVAC, motors, plumbing, electrical and mechanical systems are required to perform a variety of duties including: repairing heating, lighting, cooling, plumbing, ventilation systems and equipment; installation and maintenance of motors; and the installation and maintenance of specialized equipment.
Medxcel is here to lead the transformation of healthcare facilities management by incorporating a new approach to providing services. Created by healthcare, for healthcare, we have a dedicated focus on our people and customers, as well as providing tools, processes, support resources, data analytics and insource strategies that drive results.
Mechanical System Maintenance and Repair:
Installs, maintains, and repairs equipment such as steam valves, steam traps, steam or water coils, radiators, water softeners, unit heaters, water heaters, condensate and circulating pumps

Installs, services, and repairs electric motors, heaters, coolers, refrigerators, and other related equipment using various hand and power tools of the maintenance trades

Installs, maintains, and repairs air compressors and other air conditioning equipment using various machine tools

Services and repairs appliances such as fans, toasters, washing machines, and gasoline pumps using machine and hand tools; may also maintain, operate, and repair motor vehicles (tune-ups, brakes, hydraulics)

Maintains central steam and chemical water treatment systems, as well as other systems, using gauges and other test instruments to diagnose malfunctions and mechanic hand and power tools to disassemble, repair, and reassemble system components

Fabricates, assembles, and tests parts as needed, such as various pumps, valves, laboratory equipment, heaters, compressors, experimental fire equipment, and other mechanical system parts using metal fabricating tools, common hand tools, power tools, and welding torches

Safely operates electrical and air powered tools, pipe fitting, welding, hydraulic, pneumatic, and other mechanical tools, snow removal and salt spreader equipment and/or other heavy equipment assigned to the department

Installs new/replacement equipment and materials in facilities by performing electrical, plumbing, carpentry, welding, masonry, glazing, boiler, hydraulic, pneumatic, irrigation, heating, refrigeration, ventilating, air conditioning and other maintenance work

Trouble shoots, diagnoses and repairs malfunctions in boilers, electrical, hydraulic, pneumatic, heating, refrigeration, ventilating and air conditioning, irrigation and other RTD systems, structures and equipment

Open, repair, maintain, and install all types of locks, doors, or related electronic interfaces and assemblies to ensure efficient doors function in compliance with applicable life safety regulatory requirements

Maintains shop master key boxes, maintains records on issuance of all keys and operates key machines to duplicate or generate keys as needed
Education:
High School Diploma or equivalent required

Completion of a recognized program in vocational training for the relevant trade required
Experience:
Five years (5) mechanical experience required

Experience in healthcare facility preferred

Two years (2) journey level experience in a related trade preferred
#MFMBM
ID: 2020-10354
External Company URL: www.medxcelfm.com