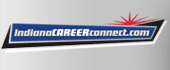 WSP-Parsons Brinckerhoff

Marketing Coordinator II (ID# 39876)

in

Indianapolis

,

Indiana
Marketing Coordinator II (ID# 39876) Indianapolis, IN
Category: Marketing
Job Type: Full Time
Minimum Experience: 2 Required Education: Bachelor's Degree
Job Description
Be involved in projects with our marketing team and be a part of a growing organization that meets our client's objectives and solves their challenges.
At WSP, we are driven by inspiring the right people to be part of our future-focused business objectives. Our devotion to teamwork has allowed us to build communities and expand our skylines. Here at WSP, anything is within our reach - and yours as a WSP employee. Come join us and help shape the future!
WSP is currently initiating a search for one Marketing Coordinator II for our Indianapolis, Indiana office , although we're open to other Central Region locations where WSP has offices, including but not limited to, Chicago, Illinois; Minneapolis, MN; Lansing, Michigan; and Cleveland, Ohio.
Duties and Responsibilities:
Coordinate the development of qualification and proposal documents across the Central Region that are responsive to Requests for Qualifications/Proposals (RFQ/Ps) for architecture and engineering professional services. The right candidate should be able to work with limited oversight, coordinating and executing all required elements of the RFQ/P, as well as taking direction for incorporating the sales case in partnership with senior marketing and technical staff.

Develop a proposal outline/compliance matrix and set a proposal production schedule upon receipt of the RFQ/P; communicate internal and external requirements with the pursuit team; edit sections to provide one-voice throughout the document; work on individual graphics to be placed within a proposal with a graphic designer; confirm requirements of the RFQ/P are satisfied and at the end of the day, verify a complete, compliant document is created that communicates the win strategy.

Support area marketing meetings with the lead marketing coordinator and maintain the opportunity database, create and update resumes and project descriptions, and other duties as assigned by the marketing manager.

Work with a variety of computer software and desktop publishing programs while being accountable and responsible for meeting deadlines and following through on commitments.

The right candidate will be energetic, enthusiastic about the sales process, willing to learn, and must be able to work well under deadline pressure while juggling multiple deadlines and interacting professionally with company leadership, marketing staff and a diverse group of planning, engineering and other technical professionals.
Talent is the essence of meeting our client's objectives, goals and challenges. If this sounds like a fit for you, we'd love to have that first discussion of you joining our team.
Job Requirements
Minimum Qualifications:
Bachelor's Degree in Communications/Marketing, Business, or related field

A minimum of two (2) years of experience in a service-related business with coordination, document editing, and proofing experience

Proficiency in Microsoft Word, Adobe InDesign, PowerPoint and Excel preferred

Strong, effective written and verbal communication and organizational skills

Detail-oriented with an emphasis on quality work products and the ability to work on a team
About WSP USA
WSP USA is the U.S. operating company of one of the world's leading engineering and professional services firms. Dedicated to serving local communities, we are engineers, planners, technical experts, strategic advisors and construction management professionals. WSP USA designs lasting solutions in the transportation, buildings, energy, water and environment sectors. With nearly 7,000 people in 100 offices across the U.S., we partner with our clients to help communities prosper. www.wsp.com/usa
WSP provides a progressive mix of benefits including medical, dental 401k and long term disability focused on a providing health and financial stability throughout the employee's career.
At WSP, we want to give our employees the challenges they seek to grow their careers and knowledge base. Your daily contributions to your team will be a key piece in our meeting client objectives, goals and challenges, are you ready to get started?
WSP USA is an Equal Opportunity Employer M/F/Veteran/Disability/Sexual Orientation/Gender Identity
The selected candidate must be authorized to work in the United States.
Relocation assistance is not available for this position.
WSP USA is an Equal Opportunity Employer - Race/Color/Religion/Sex/Sexual Orientation/Gender Identity/National Origin and Veterans and Disability.
WSP-Parsons Brinckerhoff